Church financial troubles force soup kitchen to find new location
Posted:
Updated:
By Joseph Wenzel IV, News Editor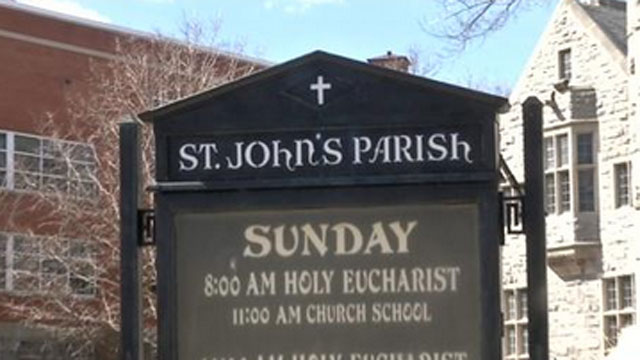 WATERBURY, CT (WFSB) -
Financial troubles for a church in Waterbury lead to a difficult decision that's affecting more than just churchgoers.
Saint John's Episcopal Church has played host to the Greater Waterbury Interfaith Ministries soup kitchen for decades, but money problems for the church are now forcing the soup kitchen to look for a new home.
"For people who are in a shelter this is our little refuge," said Leonor Rodriguez, who is a mother of two.
Rodriguez said she comes to the Greater Waterbury Interfaith Ministries frequently and got groceries to help meet the needs of her family.
"There are a lot of families in need of this place, food-wise, all the resources," Rodriguez said. "They need help. They help with so many other things, not just the food."
Soon though, she and others may need to go elsewhere.
Church leaders said declining membership and other financial burdens are forcing them to end their relationship with the soup kitchen. They are hoping to rent out the space instead.
Church leaders said it's a difficult decision, but could save the church from closing itself.
Those, who use the soup kitchen, said they're upset by the news and called the soup kitchen a valuable resource for the Waterbury community.
"Some people don't have families and they feel more open to be able to talk to us as a family," Rodriguez said.
The Greater Waterbury Interfaith Ministries will continue to operate out of the church while they look for a new location.
For more information about the soup kitchen or how you can donate, click here.
Copyright 2014 WFSB (Meredith Corporation). All rights reserved.