Students remember Shelton teen as police hunt for killer
Posted:
Updated: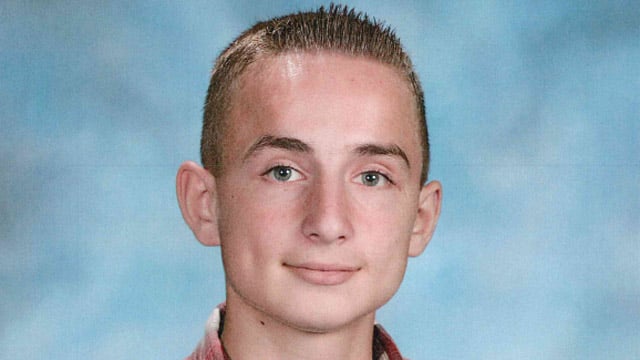 Kristjan Ndoj was taken off life support Thursday, his family said. (Shelton schools photo)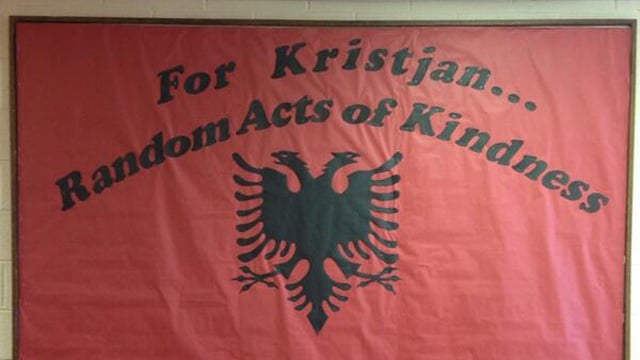 Shelton High School set up a random acts of kindness board in memory of Kristjan Ndoj. (Headmaster Beth Smith photo)
SHELTON, CT (WFSB) -
Shelton High School's principal said the school's crisis center will remain open as long as necessary, as classmates of a student who was shot last week mourn his death.
This as the family of 15-year-old Kristjan Ndoj sought the public's help in catching the teen's killer.
They said they were still working on funeral arrangements.
Students said the school made an announcement Thursday that Kristjan had passed away. Police said he was shot twice over the weekend while riding his bike near Agawam Trail.
"He made me feel special," said Sara Gunn, a friend. "He was a good guy. He was a special kid."
Gunn said she burst out crying in class when she learned of Kristjan's death.
"They cleared the library for people to go and we were able to talk about it, and do a bulletin board and draw pictures for him and stuff," she said.
Gunn said she had spoken to Kristjan as recently as Saturday. He told her he was planning to go hang out with a group of friends that night.
Kristjan's family said he was standing with a friend in his girlfriend's driveway when he was shot. They made the decision to take him off life support Thursday.
Javier Chiluisa said he met Kristjan at an international event at the Boys and Girls Club. He said he'll remember him for his love of soccer and his infections smile.
"It's been hard," said Chiluisa. "I've always seen him in the hallway with a smile. And everyone knows him from that."
Police said they were still trying to figure out who the shooter was. This was Shelton's first murder since 1996. Investigators said they were following up on leads, including one that Kristjan was threatened by another teen over a girl.
A family spokesperson said they can't finalize funeral arrangements until the medical examiner completes his investigation. They are tentatively planning public services for early next week.
School officials said they were coordinating a memorial for the sophomore around then as well. In the meantime, they've put up a random acts of kindness board in Kristjan's memory.

"We speak to students, staff and parents," said Shelton High Headmaster Beth Smith. "Getting together to support one another during this difficult time."
Smith tweeted an interfaith community gathering will be held inside the Shelton High School auditorium on Sunday at 7p.m. The gathering is open to staff, students and parents.
Donations to the teen's family continued to pour in Friday on a gofundme page. It was over $20,000 as of Friday afternoon. That page can be found here.
Radio station WPLR's Chaz and AJ morning show also announced a reward fund to try and catch the suspect. Information on that can be found here.
Copyright 2014 WFSB (Meredith Corporation). All rights reserved.