Middletown schools consider student pickup overhaul
Posted:
Updated: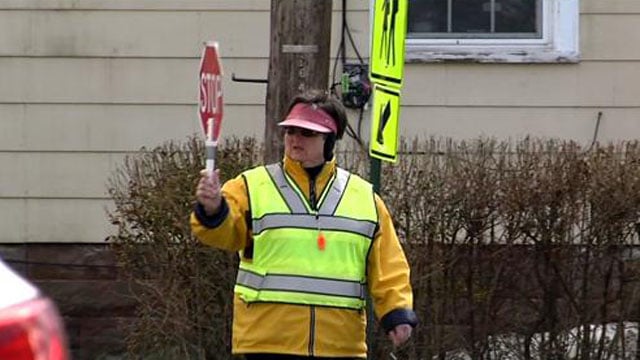 Student pickup policies in Middletown could soon change for safety reasons, according to the superintendent. (WFSB photo)
MIDDLETOWN, CT (WFSB) -
The school system in Middletown said it's looking to change its student pickup policy to ensure safety.
Officials said dismissal could vary.
"They always have one or two teachers standing outside to make sure they get to their parents' car safely," said Henry Ostrowski, a McDonough Elementary School parent.
However, that's not the case at other Middletown schools, according to the superintendent.
"One school has a badge," explained Dr. Patricia Charles, superintendent of schools in Middletown. "If the parent has the badge with the child's picture on it, we know that's an approved person."
Charles said she recently had a meeting with several principals to review how elementary school students were dismissed.
"Over the course of the year, there have been instances where we have had parents call and say 'where's my child?'" she said. "They're supposed to be home. That's a really scary thing for a parent and it's scary for us school officials."
Charles said she was overhauling how students were dismissed to ensure the whole district was constant.
"One of the things we want to make consistent is that any parent who picks up a student signs for their child," she said.
The district was also looking at making bus stops safer. It's looking at things like at what age it's appropriate to leave a child alone at a stop.
"Will we catch every mistake? Probably not," Charles said. "But we're going to make our best effort."
Some parents told Eyewitness News that they applaud the system's proactive steps.
"I think they should have some ID because anybody can pick up anyone's child," said Nathan Hamilton of Middletown.
Charles said she would like to see new dismissal policies take effect in the next couple of weeks.
However, changes to the busing policy would have to first go through the Board of Education. Officials said any changes were not likely to take effect this school year.
Copyright 2014 WFSB (Meredith Corporation). All rights reserved.