CBS 5 Advocate
Advertised cell phone deals may not apply to all phones
Posted:
Updated: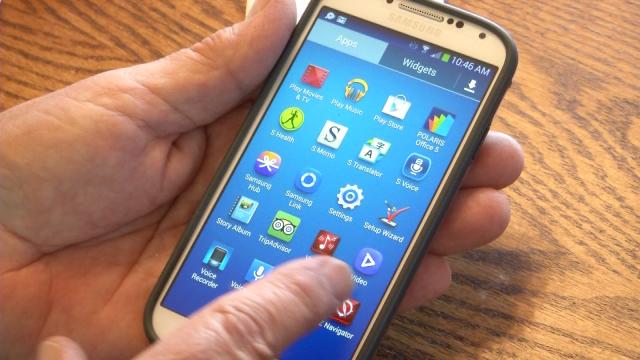 MESA, AZ (CBS5) -
A Mesa man says he went to a Verizon store specifically for a deal he saw on TV. But it turns out that great deal from the commercial wasn't what he signed up for.
There are lots of good deals available right now with all the major cell phone carriers, but if you are choosing a traditional plan, one that comes with a two-year commitment, make sure the phone you choose qualifies for the plan you want.
"Ask them to show you what the monthly rate is before you sign that contract," Larry Lininger said.
Lininger says he learned that lesson too late. He wanted a Galaxy S4 phone and decided the best deal was with Verizon. If he committed for two years, he says he could get the phone for $100.
"I had seen the commercial that said $45 for unlimited voice and text, and 250 megabytes of data," Lininger said.
The offer can be found on Verizon's website also. Lininger says he told the Verizon store representative he only wanted the $45 a month deal.
"He said, 'have you picked out a phone?', and I said, oh yes, I want this Galaxy S4. He says 'great choice'," Lininger said.
But when his first bill arrived, Lininger says it was for $55, not $45 a month. Lininger says a Verizon store representative gave him a $10 credit and promised everything would be corrected the following month, but it wasn't. Lininger says he then contacted Verizon corporate customer service.
"He told me that I signed up for the $55 a month plan, not the $45 a month plan," Lininger said.
Lininger says the representative told him that some phones don't qualify for the $45 a month plan. If that's true, Lininger says it would have been nice for the representative to mention that, instead of signing him up for a more expensive plan.
"You really need to find out from the dealer if the phone applies to the plan you're looking for," Lininger said.
Verizon told CBS 5 News that it did not meet their own standards for accuracy in this case and they converted Lininger to the $45 a month plan effective immediately. He is very pleased and CBS 5 News thanks Verizon for resolving this matter so quickly after we brought it to their attention.
Verizon also says it no longer offers the $45 a month 'MORE EVERYTHING' plan on 2-year contracts. The company does offer it on their no contract plan and it is available on any phone.
Still, with any cell phone carrier, ask representatives to show you the monthly rate to confirm if your phone qualifies for whatever plan you have chosen.
Copyright 2014 CBS 5 (KPHO Broadcasting Corporation). All rights reserved.