Barkhamsted drive-in need of funding in order to go digital
Posted:
Updated:
By Joseph Wenzel IV, News Editor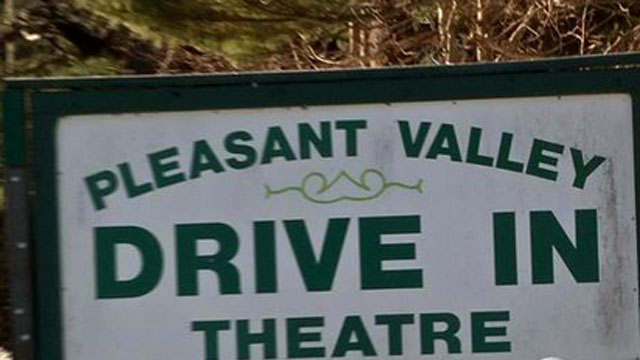 Pleasant Valley Drive-In
BARKHAMSTED, CT (WFSB) -
A Litchfield County landmark has been providing hours of family fun for nearly 70 years, but changing technology is challenging the Pleasant Valley Drive-In's future.
Now, the owners of the drive-in said they need a little help from the moviegoing community.
After a rough winter, Pleasant Valley Drive-In in Barkhamsted is still snow covered and cold, and its future could be just as bleak.
"I've had it 18 years, my kids grew up here," said Donna McGrane, who is the owner of the Pleasant Valley Drive-In.
In order to have feature films flicker on the big screen, McGrane admits they might need a Hollywood ending.
Movies are switching off of 35 millimeter film and going digital, which means they need to replace the original projectors here since 1947. McGrane said that would run them about $85,000, which is a large amount that she does not have.
"It's a huge cost," McGrane said. "The drive-in is more of a labor of love."
In the fall, the Pleasant Valley Drive-In, which is one of just two left in the state, entered an online contest in which Honda was giving away digital projectors. They came up short, so they are now fundraising themselves.
Next month they'll be holding a big dinner and auction with all the proceeds going towards a new projector.
"I've had calls just this week from North Carolina, Texas, California. People wanting to donate, people who used to live in the area and went to the drive in, but don't live here anymore," McGrane said. "I'm hoping."
McGrane said she's hopeful they'll be up and running by the first week of May, but without the digital projectors this drive in would go dark.
"I don't think anyone here could imagine it without it," McGrane said. "The whole surrounding area, they come here all summer long, it doesn't matter what I show. They just come for a nice family fun night out. It would be sad to see it go."
Before McGrane can have that big fundraiser, she needs to drum up some more support and get some volunteers. The owners of Pleasant Valley Drive-In and their friends will be meeting tonight at the Crystal Peak Special Events facility in Winsted at 7 p.m.

For more information on how you can help or if you want to donate, click here.

Copyright 2014 WFSB (MeredithCorporation). All rights reserved.