Suspect in brutal beating of 70-year-old man appears in court
Posted:
Updated:
By Joseph Wenzel IV, News Editor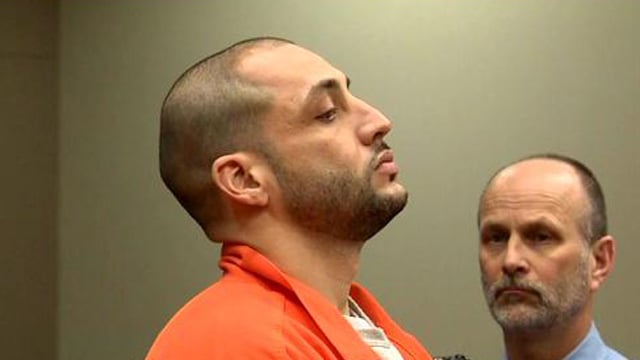 Alexis Rodriguez was scheduled to face a judge on Tuesday. (New Britain police photo)
NEW BRITAIN, CT (WFSB) -
A man police said was responsible for the beating death of a 70-year-old man in New Britain faced a judge Tuesday.
Alexis Rodriguez was arraigned at New Britain Superior Court.
Last week, police identified the 32-year-old as the suspect in the murder of James Joseph Sr. They said Rodriguez used to date Joseph's daughter. However, robbery is believed to be the motive for the crime.

Investigators said Rodriguez attacked Joseph inside Joseph's home on South Main Street on May 14, 2012. The victim had been struck with a blunt object multiple times, they said.
Rodriguez, who has been previously arrested for interfering with police, violation of probation and threatening as well as other charges, had been in custody for an unrelated matter. Police said he was arrested just days after Joseph's death.
Investigators used video of Joseph at a gas station that he used to frequent often to gain leads in the case.
Both employees and customers alike said they remember Joseph fondly.
"By his routine, it was coffee and the paper," said Gurintervir Kalra, a City Gas employee. "He was a nice gentlemen. We miss him so much, that's for sure."
Neighbors of Joseph's South Main Street home said they were on edge until the arrest.
"You don't know who's in the neighborhood," one neighbor said. "And if there is somebody is that way, you have to be careful, especially senior citizens."
Rodriguez's bond was set at $1 million. Following the court appearance, the judge granted a continuance for March 31.
The arrest warrant has been sealed for 14 days.
Copyright 2014 WFSB (Meredith Corporation). All rights reserved.