Middletown schools reviewing school drop-off, pickup policies
Posted:
Updated:
By Joseph Wenzel IV, News Editor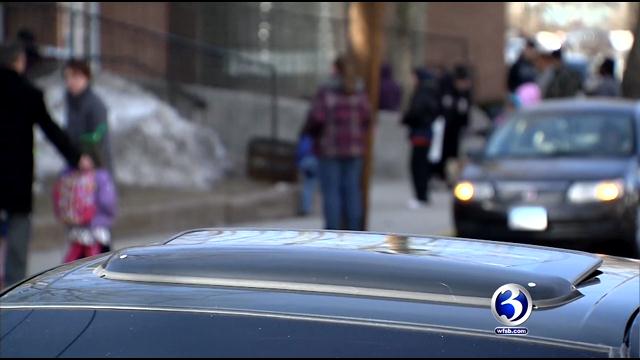 MIDDLETOWN, CT (WFSB) -
Middletown Public Schools is evaluating its policy on picking up students to make sure that one does not go home with a wrong parent.
The superintendent for Middletown Public Schools, Dr. Patricia Charles, said she will be meeting with area principals to discuss if changes need to be made to the drop-off and pickup process.
Charles said they want to make sure that kids are going home with the right parents.

Parent Shane Melton said last year when his son went to Belfield Elementary School, it became pretty time consuming to pick him up.
"You just wait in the door when you were picking up your kid, and sign a piece of paper," Melton said. "And they would allow the kid to come out to you."
Melton said the way it is now at MacDonough Elementary School is perfect.
"Here it's easy," Melton said. "The bell rings, he comes out, hops in the car and we take off."
Just a few weeks ago, a great-grandfather took home a 5-year-old boy from Sterling Community School, put the child in his car and drove him home. The problem was the child wasn't his great-grandson. Following that incident, the Sterling Public Schools reviewed their pickup policy.
However, Middletown school officials told Eyewitness News they were reviewing the policy before the Sterling incident occurred.
At this time, there are no plans to change the policy, but a decision could be made after Tuesday's meeting.
Copyright 2014 WFSB (Meredith Corporation). All rights reserved.