'Lopes fall to WAC Preseason favorite CSUB in Conference Opener
Posted:
Updated: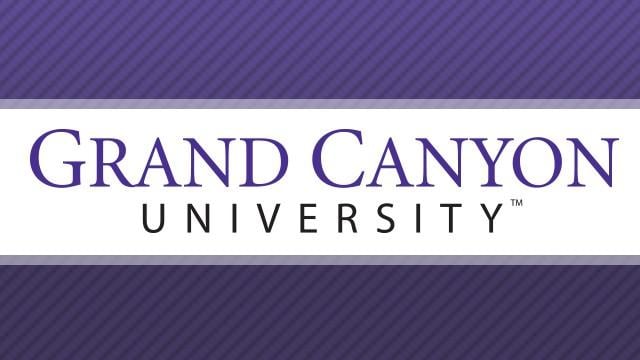 © cbs
PHOENIX (CBS5) -
In their return to Western Athletic Conference play, the Grand Canyon University baseball team (7-9) dropped a 4-2 decision to conference preseason favorite CSU Bakersfield (7-9) at Hardt Field in Bakersfield, Calif. The Antelopes last competed in the WAC in 1998, when they were members of the North Division.

Starter Jorge Perez allowed four runs on eight hits and a walk with four strikeouts in the 8.0-inning complete game loss. Perez allowed three early runs, but held the 'Runners without a run and only three hits over the next six frames.

"Jorge has had trouble early in games," said head coach Andy Stankiewicz. "He gets hyped up and he is excited, and I think he tries to do too much. He is a competitive kid and he wants to attack, but he needs to learn that he is plenty good enough. The ball got up early, and they made us pay. He regained his form and gave us a chance to be in the game late, which is really all you can ask of your starting pitcher."

Four different GCU players collected a hit in the game: David Walker, Chad De La Guerra, Humberto Aranda, and Josh Ethier. The 'Lopes had runners in scoring position in five innings, including the seventh and ninth, but were unable to take advantage of the opportunity.

"Their starter (Taylor Aikenhead) did a great job of keeping our guys off balance," added Stankiewicz. "We didn't make an adjustment. We needed to have better at-bats later in the game. He wasn't afraid to throw those off speed pitches late in the game."

The 'Runners got on the board first thanks to four straight two-out hits that led to an early 3-0 lead for CSUB in the first inning.

Ethier scored GCU's first run of the game in the third inning, getting on base via a one-out single up the middle. He stole second, moved to third on a groundout to first base, and crossed home plate on a passed ball.

The 'Lopes got their first two runners in the fourth inning on via a double down the right field line by De La Guerra and a single to left field off the bat of Aranda, but a strikeout and double-play ended GCU's threat.

The teams traded zeroes for the next two innings before De La Guerra drew a two-out walk and scored on an error by the left fielder on a fly ball hit by Aranda to cut the 'Runners lead to 3-2.

Michael Pomeroy drew a leadoff walk in the seventh and represented the tying run on third following a sacrifice bunt and groundout, but a diving stop by the CSUB shortstop prevented GCU from knotting the score at three.

CSUB opened the eighth inning with a double down the left field line and had a runner on third with just one out. That run came across on a sacrifice fly to left field before Perez induced a groundout to first.

"We played good defense tonight, Paul played great for us at shortstop," said Stankiewicz. "There has to become a time where we start winning these games. We have to show some more fight. That has been somewhat discouraging. We need to have better at-bats. There is no such thing as a moral victory. We take the loss tonight and come back tomorrow more competitive."

The 'Lopes and 'Runners will be back on the field tomorrow with first pitch slated for 6 p.m. Fans can tune in to Independent Talk 1100 AM KFNX or www.1100kfnx.com at 5:50 to listen to all of the action live.
Copyright 2014 CBS 5 (KPHO Broadcasting Corporation). All rights reserved.