Cats Sand Volleyball team rolls past Arizona Christian, 5-0
Posted:
Updated: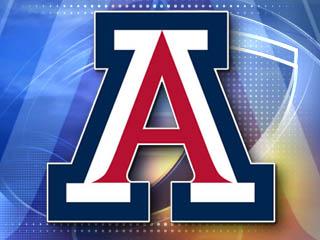 © cbs 5
PHOENIX (CBS5) -
The Arizona sand volleyball team remained perfect on the season as it opened the Wildcat Spring Challenge with a 5-0 sweep over Arizona Christian on Friday at the Arizona Sand Volleyball Courts.
The Wildcats moved their record to 4-0 on the season after winning each match in straight sets. Arizona also defeated ACU for the second straight weekend.
For the fourth match in a row, Arizona's No. 4 team and No. 5 team gave the Wildcats the early 2-0 lead after sweeping their matches. The No. 4 team of Penina Snuka and Allie Cook remained undefeated on the season after getting the day started with a 21-8, 21-3 victory over Karleigh McClure and Danielle Parker. Emily Kiser and Sarah Seiber followed with a win at the No. 5 position as they defeated Carlee Swanson and Briauna Tutwiler, 21-4, 21-4.
The No. 1 team of Madi Kingdon and Jane Croson started the second round of play with a solid 21-7, 21-6 victory over Haley Worden and Samantha McCants to clinch the victory for the Wildcats.
Madison and McKenna Witt had no trouble at the No. 2 position as they defeated Sydney Smith and Kailaa Heaney, 21-3, 21-6.
To close out the day, Ronni Lewis and Rachel Rhoades closed out the day with a 21-9, 21-12 victory over Betsy Caulfield and Alison Furno at the No. 3 position.
The Wildcats are back in action tomorrow as they close out the Wildcat Spring Challenge against Tulane at noon.
Arizona 5, Arizona Christian 0
#1 Madi Kingdon/Jane Croson (Arizona) def. Haley Worden/Samantha McCants (ACU), 21-7, 21-6
#2 Madison Witt/McKenna Witt (Arizona) def. Sydney Smith/Kailaa Heaney (ACU), 21-3, 21-6
#3 Ronni Lewis/Rachel Rhoades (Arizona) vs. Betsy Caulfield/Alison Furno (ACU), 21-9, 21-12
#4 Penina Snuka/Allie Cook (Arizona) def. Karleigh McClure/Danielle Parker (ACU), 21-8, 21-3
#5 Emily Kiser/Sarah Seiber (Arizona) def. Carlee Swanson/Briauna Tutwiler (ACU), 21-4, 21-4
Order of Finish:
4, 5, 1, 2, 3
For continued coverage of Arizona Wildcat sand volleyball, visit ArizonaWildcats.com and be sure to follow the team on Twitter @ArizonaSandVB and on Instagram @arizonasandvolleyball.
Copyright 2014 CBS 5 (KPHO Broadcasting Corporation). All rights reserved.