Report: Metro-North focused on train arrivals over safety
Posted:
Updated: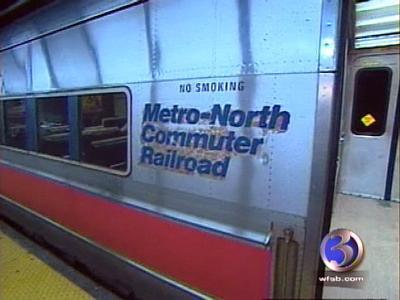 NEW HAVEN, CT (WFSB) -
The federal government has released its findings about Metro-North's mishaps, including a derailment that left four people dead.
Officials said the Metropolitan Transportation Authority has been focusing on making sure trains arrive on time instead of safety.
"I know personally I would rather wait five minutes than be on a shaky train," said commuter Devon Hogan.
Hogan said he was one of many riders who don't know what's going on with Metro-North.
In 2013, there were several major problems including the deadly derailment in the Bronx and another in Bridgeport that left 50 people hurt.
A track worker was also killed in West Haven. Police said there have been other fatalities involving workers.
"Priority should always be safety," said Bob Allen, a commuter. "Always."
"I definitely second-guess it, taking the train," Hogan said. "It would usually just be a given to take Metro-North."
The Federal Railroad Administration completed a two-month long comprehensive investigation. It said it found that the MTA had an overemphasis on on-time performance, an ineffective safety department and an ineffective training program.
Riders, along with Sen. Richard Blumenthal, sounded off about the findings.
"This litany of lapses is rooted and resulting from bad management," Blumenthal said. "And that management has to change."
The MTA responded to the report in a written statement.
"We will improve how we train our employees and how we monitor their performance," said Joseph Giulietti, MTA Metro-North Railroad president. "We are reorganizing our safety department."
The founder of Commuter Action Group hoped this report does not just turn into a request for federal money.
"Far greater challenge is changing the operational 'culture' of Metro-North to instill safety as job one and hold every employee accountable," said Jim Cameron of CAG.
Gov. Dannel Malloy said he was briefed by investigators and he felt confident after talking to senior management that this report would be taken seriously.
"It's a hard balance but you have to rely on safety, the passenger safety has to be the first concern," Allen said.
Copyright 2014 WFSB (Meredith Corporation). All rights reserved.