Lawmakers craft bill to stop college campus sex assaults
Posted:
Updated: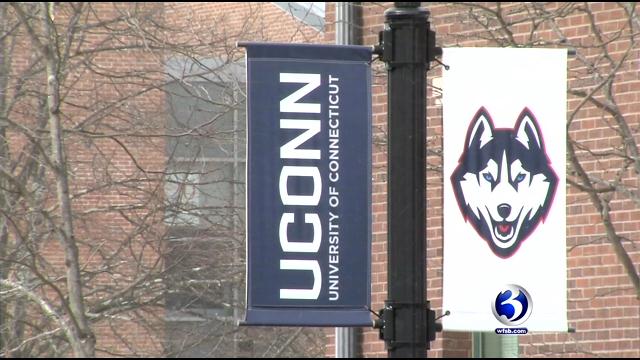 Lawmakers crafted a bill in response to a federal sex assault lawsuit filed against UConn. (WFSB photo)
HARTFORD, CT (WFSB) -
A sexual assault lawsuit filed against the University of Connecticut has prompted lawmakers to call for changes on college campuses.
A number of current and former students made national news with their federal suit, claiming UConn acted indifferently to sexual violence.
Thursday, members of the state's Higher Education Committee unanimously passed a bill that would make colleges more accountable.
Lawmakers called the suit against UConn a wake up call.
They said their bill would require more prevention education and a better support system. It would also create a campus response team to immediately deal with sexual assault and would mandate training for campus police.
"When you send your child to college for the first time, both parents and students want a safe learning environment," said Rep. Roberta Willis, chairwoman of the Higher Education Committee.
UConn said it has taken some steps of its own to help repair its tarnished image. It has created a special office for victims of sexual assault that will provide support to help them report the crime.
"It's a really good idea," said Mckenzie Hanninen, a UConn sophomore. "I think college campuses, people, don't realize what's going on here. A really good idea."
Students told Eyewitness News that the biggest challenge would be to change the culture on college campuses. That would reinforce to all students, no matter the circumstances, that sexual assault should never be tolerated.
"Education will also help a few classes, or even say a few workshops, in which you can have events that impart some information on what the consequences are of all this," said Rini Devnath, a UConn senior.
The bill must still pass through the state House of Representatives and the Senate. Lawmakers said it has a lot of support so far.
Copyright 2014 WFSB (Meredith Corporation). All rights reserved.