ONLY ON 5
Phoenix BMX community mourns murdered 12-year-old
Posted:
Updated: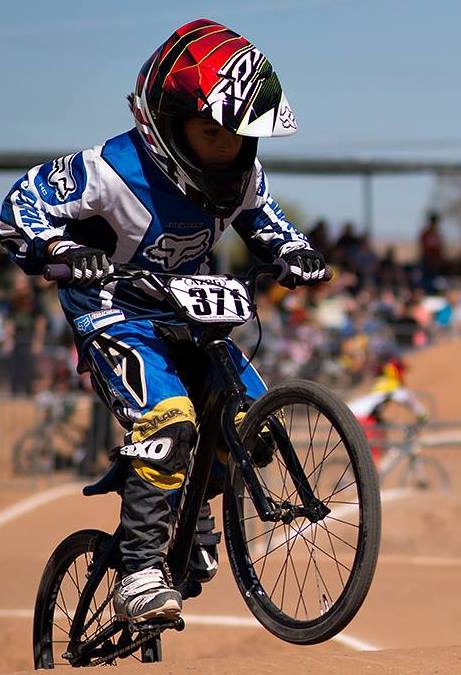 Courtesy: Facebook
PHOENIX (CBS5) -
Austin Tapia spent a lot of time at Black Mountain BMX.
"He just loved riding his bike," said his friend, 12-year-old Jeremy Briles. "BMX was his passion."
Jeremy met Austin, a 12-year-old Paseo Hills Elementary School sixth-grader, about a year and half ago at the north Phoenix bike track, where he helped Tapia improve his riding skills.
"He was always a nice kid to everyone," Jeremy said. "He loved everyone. Everyone loved him."
When Jeremy learned his friend had been stabbed to death Wednesday, allegedly by Austin's older brother, Jeremy said he was stunned.
"It just broke my heart, because he was such a nice kid and he didn't deserve it," Jeremy said.
Adults in the close-knit BMX community are struggling with the tragic loss, too.
"We just don't know how to react," said Debbie Kelley, owner of Black Mountain BMX. "It just takes your breath away."
Kelley said Austin practiced at her track during the week and raced on weekends.
"He just had such a twinkle in his eye," she said. "He was a sweet, sweet kid. Always smiling."
Kelley said Austin was an intermediate-level BMX rider who was on his way to reaching the expert level.
Just last summer, Austin medalled at the Grand Canyon State Games.
"That is the medal that he won at the state Olympics," Kelley said, referencing a picture of Austin with a medal between his teeth. "He was just so proud. And, it was really cute because that depicts what the actual Olympians do when they get up on the podium."
Kelley said Austin will be missed by his BMX family.
And, when Jeremy hits the track at this weekend's nationals, he said he'll do so in honor of his friend.
"I'm just going to ride for him this weekend," Jeremy said. "I am going to wear my ribbon for him and represent for him."
BMX nationals begin Friday and continue through Sunday.
Many local riders will be wearing purple ribbons, Austin's favorite color, to honor his memory.
Kelley said they will also be collecting donations the entire weekend to help Austin's family.
Copyright 2014 CBS 5 (KPHO Broadcasting Corporation). All rights reserved.