Ads could soon pop up in Wallingford school sports venues
Posted:
Updated: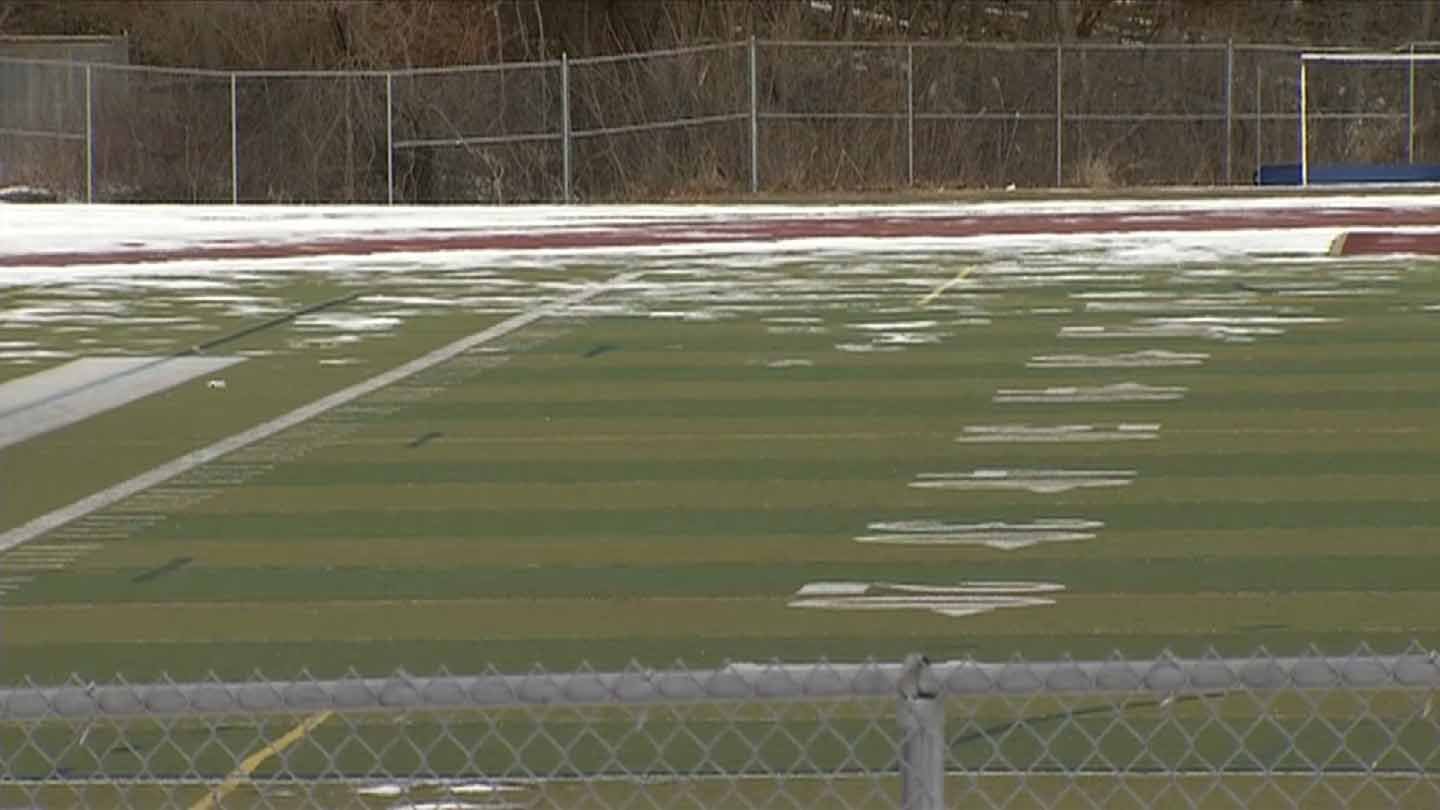 Sports fields could soon have advertisements to raise money for school athletics. (WFSB photo)
WALLINGFORD, CT (WFSB) -
Advertisements could soon find a way onto school properties in Wallingford.
The school system was looking at selling ads to national and local businesses that would go up at school sporting events.
Officials said the idea was rejected four years ago, but some said it's now worth a second look.
They said the money would go towards the schools' athletic departments.
"We rely on parents for a lot of donations and we would like to take some of that off their hands," said Superintendent Salvatore Menzo.
Menzo said he got the idea from one of his former students. The student proposed having varsity athletes sell ads to local and national businesses and they would be posted at sporting events.
They would be temporary vinyl signs about four feet wide and three feet high.
"They would go up before the game and come down after the game," Menzo said.
However, some parents said they want to make sure the fields don't turn into a big commercial for everything.
"I would want it to be geared towards healthiness because a lot of our kids are not eating the best," said Ramona Mosley of Wallingford.
The town's Board of Education would have the final say over each advertisement.
Menzo said it could generate $10,000 to $20,000 a year. That could help buy new sporting equipment and keep the fields updated.
Some recent school graduates said it has to be closely monitored because some ads could unintentionally send the wrong message.
"Maybe alcohol ads if you're serving alcohol," said Yunus Elevli of Wallingford. Maybe it's fine with adults being there. Knowing there are kids, you don't want it to be like 'buy a large pizza and get two beers on us.'"
Copyright 2014 WFSB (Meredith Corporation). All rights reserved.