UPDATE
Group challenges AZ ban on same-sex marriage
Posted:
Updated: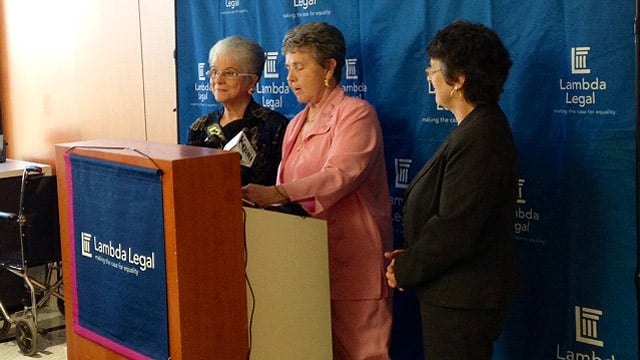 Nelda Majors, center, and her partner, Karen Bailey, left, speak about their love and the struggle of being parents while not being able to be married. (Source: CBS 5 News)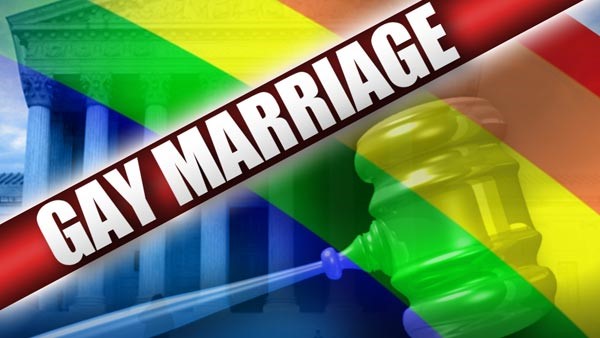 PHOENIX (CBS5) -
Lambda Legal, a group fighting for the civil rights for lesbian, gay, bisexual and transgender persons, filed a lawsuit in federal court in Phoenix challenging Arizona's ban on same-sex marriage.
The complaint was filed on behalf of seven Arizona couples, a Phoenix widower and a Tucson widow to overturn a 2008 amendment to the Arizona Constitution that defines marriage as a union between a man and a woman.
[PDF: Read the entire complaint]
"Every day that same-sex couples in Arizona are denied marriage, the government sends a message that their families are not worthy of equal dignity and respect," said Lambda Legal Senior Counsel Jennifer C. Pizer.
The lead plaintiffs are a Scottsdale couple, Nelda Majors, 75, and Karen Bailey, 74, who have been together for more than 55 years.
They have raised Bailey's great-grandnieces as their own daughters since the children were toddlers. They are now 15 and 21 years old.
"We're a committed, loving family, have raised two amazing girls together, have seen each other through thick and thin, in sickness and in health," Majors said. "After five decades together, we want to celebrate and affirm our deep love for each other as other couples do, before our friends and family, through marriage.
"We're also getting up there in years. I want to know that, should anything happen to me, there would be no question about Karen being allowed to be with me at the hospital, and vice versa," Majors said. "If we were married, there would be no question and we both would feel more secure."
Lawyers for the state deny that the ban on same-sex marriage violates equal-protection and due-process rights.
Arizona lawmakers approved a state law barring same-sex marriages in 1996 and an Arizona appeals court upheld the constitutionality of the law in 2003. Voters in 2008 approved the amendment to the Arizona Constitution to include a ban.
Arizona Rep. Ruben Gallego, D-District 16, applauded Lambda Legal's complaint.
"It's time for marriage equality in Arizona," said Gallego. "The backlash to SB 1062 proved that Arizona is done with hateful and discriminatory laws and is ready to make every Arizonan equal under the law. I'm thrilled that Lambda Legal has announced a challenge to Arizona's same-sex marriage ban and I am extremely hopeful that this lawsuit will bring marriage equality to our great state."
[Click here to sign up for breaking news alerts]
Stay with cbs5az.com and CBS 5 News as this story develops.
Copyright 2014 CBS 5 (KPHO Broadcasting Corporation). All rights reserved.