Wildcats' Spring Practice No. 5 in the books
Posted:
Updated: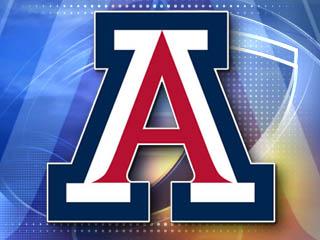 © cbs 5
PHOENIX (CBS5) -
Head coach Rich Rodriguez and the University of Arizona football program continued spring practice on Wednesday at Kindall Field/Sancet Stadium. The 2014 Cats worked out in full pads for two hours. Below is a transcript of Rodriguez's comments following practice.
On today's practice:
"It was better today. That was our last practice until they get back from the break so I'm sure we'll have to get on them when they get back to get back in the mode. We got some work done in five days, got a little bit of evaluation done."
On the difficulty of student-athletes correlating the usefulness of spring practice to the regular season:
"We have to do our jobs as coaches to explain it to them. I think they understand the importance of spring practice because they know, especially the guys that have been here, that in August you compete the first couple of weeks but really you've got to prove yourself in every opportunity especially in the spring because we don't go live very much when August gets here."
On how much the quarterback will benefit from a veteran offensive line:
"Whether its veteran or rookie, they benefit from a good play up front. That's the key. I think our schemes are so simple that we shouldn't have a whole bunch of confusion up front. What we hope doesn't happen in the spring is to have a lot of mental breakdowns up front and everything looks like a cluster. Our quarterbacks' heads are spinning but we'll pair it down by the end of the spring to see who we think can play out of this group."
On the group of receivers:
"A lot of the guys are still learning our system and learning where to go. We have a deep group. We have a lot of guys. This time last spring and the spring before, we didn't have enough bodies. Now we have plenty of bodies and I think we have really good competition. We are going to have some receivers play some running back. T.J. Johnson is playing running back. Samajie Grant is going to be playing running back. DaVonte' Neal is playing some running back. The depth there allows us that luxury."
On what Tra'Mayne Bondurant brings and his maturity:
"I saw some last year. He's a guy that has been through a lot. It's his senior year. I've been on him about staying focused on what he's here for – his degree and playing his best year of football. He has great instincts. He's a really good football player. If we can get him totally focused on training his body and eliminating distractions, he can have a great year."
For continued coverage of Arizona football, follow the team on Facebook at facebook.com/ArizonaFootball and on Twitter @ArizonaFBall.
Copyright 2014 CBS 5 (KPHO Broadcasting Corporation). All rights reserved. The Associated Press contributed to this report.