CBS 5 Advocate
Some monthly premium rates on healthcare.gov not approved in AZ
Posted:
Updated: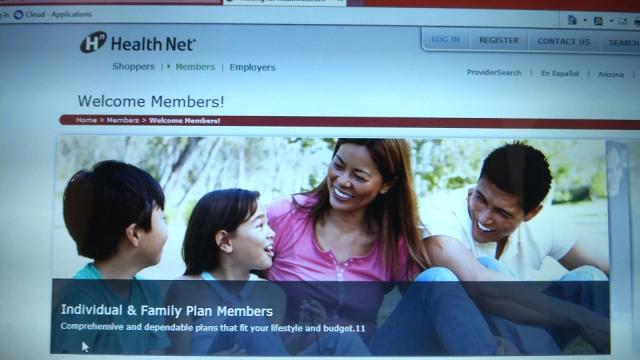 GILBERT, AZ (CBS5) -
A single mom in Gilbert says she was the victim of a "bait and switch" on healthcare.gov. She signed up for a plan with Health Net but says the insurer wasn't authorized to offer it.
The healthcare.gov website has had its share of problems, but they have been mostly related to accessing the site. CBS 5 News has now learned that more than a thousand people in Arizona were approved for a great deal on the site, and then weeks later found out that deal never really existed.
Single mom Beth Bielsker has four girls to keep healthy. She went on healthcare.gov last November to see if she could find cheaper health insurance compared to the family's current policy, and she did.
"I was thrilled because in the past my healthcare expenses were a huge chunk of my budget," Bielsker said.
Bielsker chose a Health Net plan that was hundreds less per month than her prior plan. She got an official acceptance letter from Health Net that listed everyone covered under the plan, so she paid her first month's premium of $473. But Bielsker says the next month's invoice was $200 more than what she was supposed to pay. She called Health Net figuring it was just a printing mistake. It wasn't.
"They said they were sorry, they wish they could honor the amounts on the website but they were incorrect and they had to be changed," Bielsker said.
Bielsker complained to the Arizona Department of Insurance and says they told her Health Net had posted rates on healthcare.gov that Arizona had never approved. Health Net had to withdraw these rates. Bielsker's real rate was $200 higher.
"It seems like a bait and switch, 'Let's put these lower rates in, and then after people sign up, we'll raise them up and we're sorry that is going to happen,'" Bielsker said.
Bielsker can't understand how Health Net could have done this and she wonders how many other Arizonans have been impacted.
"It's really disappointing to me as a consumer because I went on healthcare.gov because I trusted the information that was there," Bielsker said.
The Department of Insurance says about a thousand total people in Arizona have been affected.
Health Net says they corrected the mistake, their rates on healthcare.gov are now correct, and they've contacted all affected members, apologized and have been offering assistance.
Bielsker was able to work the numbers with Health Net and now pays $71 a month over her original quote; not $200.
Here is a statement from Health Net:
"Health Net of Arizona understands individuals' needs for health insurance that provides access to quality health care providers at an affordable price. Many of our policies available through the Arizona Health Insurance Marketplace are among the lowest-priced in the nation.
"In November 2013, Health Net mistakenly posted unapproved premium amounts on www.healthcare.gov for PPO plans offering children's dental coverage, a small percentage of our overall marketplace enrollment. When the situation was discovered, we worked closely with the Arizona Department of Insurance and the Centers for Medicare and Medicaid Services to post the approved amounts, which were between 7 and 13 percent more than we initially posted.
"Beginning in November, we sent letters to all those who purchased PPO policies with children's dental coverage to explain the situation, provide our apologies, and offer our assistance.
"These members were provided a special Health Net number - 1-877-652-9923 - where they could discuss their policy options, and many took the opportunity to select new, lower-priced plans.
"We are very sorry for the situation, and we continue working hard on behalf of Arizonans so individuals and families can have the peace of mind of knowing they have the coverage they need."
Copyright 2014 CBS 5 (KPHO Broadcasting Corporation). All rights reserved.