Mild winter will affect number of insects and critters
Posted:
Updated: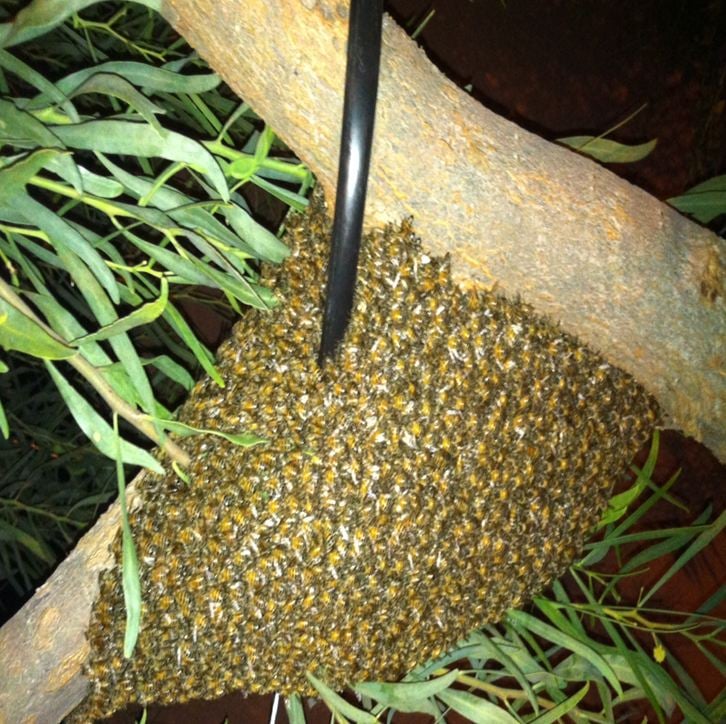 Swarm of bees on a tree limb
MESA, AZ (CBS5) -
It looks like our mild winter will and won't have an effect on nuisance desert critters around your home this spring.
Although it was determined that children disturbing a beehive caused last week's bee attack in Mesa, this is the time of year for all of us to be on alert for bees.
"And occasionally we will see what we call the big ball of bees which can gather on a tree, a bush, sometimes a house," said Larissa Dvorak with the Mesa Fire Department.
But whether you notice bees near your home or are out on the hiking trails, they're busy. They really don't want any part of you.
"It's very typical for bees to kind of gather in areas for days at a time and then move on," Dvorak said.
Local fire departments will respond to bees or other desert critters, but only when your safety is being compromised.
"We don't ask that the public call the fire department unless the bees are becoming aggressive and they're stinging people," said Dvorak.
Valley pest control experts say they haven't seen too many bees - yet.
"We're seeing a little less swarms right now. But we're expecting next week or the week after to see the swarm populations grow quite large," said Sage Garvey with Burns Pest Elimination.
Garvey added that the drier winter will reduce insects like ants and crickets this year. But he does expect to see more predator-type critters out there.
"We're going to see more scorpion-based properties, scorpions infiltrating the houses. And we're going to also see a lot of spiders, because they don't need a lot of moisture," said Garvey.
Copyright 2014 CBS 5 (KPHO Broadcasting Corporation). All rights reserved.