FIRST ON 5
Buckeye PD: 1 dead in shooting outside auto shop
Posted:
Updated: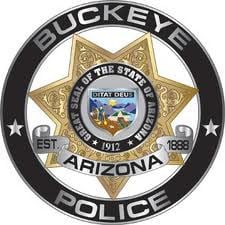 (Source: Buckeye Police Department)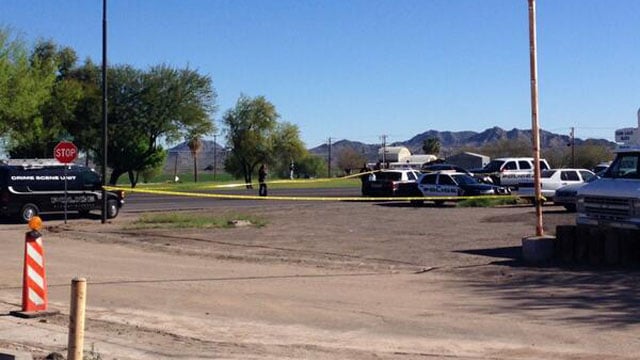 Scene of the shooting in Buckeye. (Source: Allyson Blair, cbs5az.com)
BUCKEYE, AZ (CBS5) -
Buckeye police are looking for a suspect involved in deadly shooting outside an auto shop not far from the police station early Sunday afternoon.
Sgt. Jason Weeks said the suspect was last seen heading west on MC85. He took off in a white flat-bed tow truck with a gray car on the back.
Authorities provided a limited description of the shooter. He is described as skinny and between 25 to 30 years old, police said. He was bald and had a beard.
The shooting happened around 1 p.m. outside Don Lalo Auto Repair.
Witnesses said they heard somewhere between four to five gunshots and found a man lying on the side of the road.
The name of the victim has not yet been released.
Parishioners at Buckeye Baptist Church at 10 N. Apache Road told CBS 5 News they heard the shots. No one there was injured.
Lorenzo Sanchez stopped by a Circle K convenience store to get a soda. He said the victim was wearing a safety vest.
"He had keys in his hands," Sanchez said. "He had his little note pad book where you write your information down. It was laying right in front of him."
Officers said they aren't sure if the suspect and the victim knew each other.
Police are trying to determine a motive and the chain of events leading up to the shooting.
No other information was immediately released pending a police investigation.
CBS 5 News has a reporter heading to the scene. Watch our report during the CBS 5 News at 5:30 p.m.
Stay with cbs5az.com and CBS 5 News for updates on this developing story.
[Click here to sign up for breaking news alerts]
Copyright 2014 CBS 5 (KPHO Broadcasting Corporation). All rights reserved.