USC women hold off Arizona State 59-57
Posted:
Updated: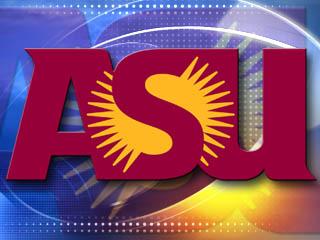 SEATTLE (AP) -
Cassie Harberts scored 14 points, Ariya Crook added 13 and USC held off Arizona State's late rally for a 59-57 win over the Sun Devils in the Pac-12 tournament quarterfinals on Friday, a key win for the Trojans' NCAA tournament hopes.
Kiki Alofaituli knocked down the winning basket for the No. 4 seed Trojans, hitting a 15-footer with 1:23 left to give USC a two-point lead. The Trojans then watched Arizona State miss on three chances for the win as Katie Hempen saw a 3-pointer rim out and Deja Mann twice miss 3s, including a desperation heave from 25-feet at the buzzer.
Alofaituli made just 2 of 6 shots, but came through with the clutch basket for the Trojans. USC (20-12) will face top-seeded Stanford in the semifinals on Saturday night.
Hempen led Arizona State (22-9) with 12 points, while Mann, Kelsey Moos and Joy Burke all finished with 10.
Copyright 2014 Associated Press. All rights reserved.