UPDATE
PD: Phoenix teen shot girl, 16, in murder-suicide
Posted:
Updated: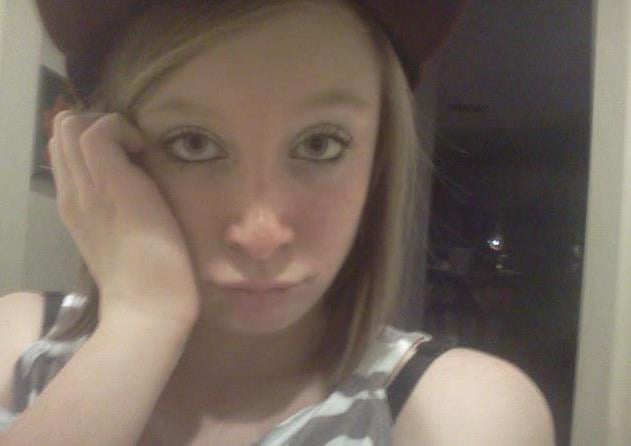 Ana Greer
PHOENIX (CBS5) -
Phoenix police say a teenage boy shot and killed his ex-girlfriend before taking his own life Friday.
The victim has been identified as 16-year-old Anastasia "Ana" Greer and the gunman as 15-year-old Matthew Bolton.
Police responded to a home on Villa Linda Dr., just west of 40th Dr., around noon Friday after receiving reports of gunshots.
"When they arrived on scene they discovered the body of a male and female who were deceased from apparent gunshot wounds," Phoenix police spokesman Tommy Thompson said.
A man who ended up witnessing the murder-suicide, as he drove by the house it happened in front of, said he initially thought the situation was a joke.
"I heard a scream and I saw a young girl running from a young man, him chasing her, and I thought simply two kids playing," said Henry Gano.
Gano said he quickly realized it was no game when he heard gunshots.
"Then I noticed the gun in his hand," said Gano. "And, he was both hands firing at her."
Police said Matthew shot Ana several times, in front of a friend's house, before turning the gun on himself.
"When I came out to investigate what was going on, I heard a pow, pow, pow - a high-powered gun going off," said neighbor Jim Friel.
Friel and Gano ran to the house to see if they could help - but, they said both teens were already dead.
"Broke my heart, because I have grandkids and I have children," said Friel. "And, I have compassion for both victims because they are only kids."
Matthew and Ana were sophomores at Sandra Day O'Connor High School and news of the murder-suicide traveled fast through social media.
"I went on Twitter and I was like oh my gosh we know who did this, who it happened to," said Ana's friend Shawn McGovern. "It was pretty weird."
The reality that two young lives had ended left those who knew them visibly shaken.
"Knowing that you've met that person and known that person for a bit and that they're gone in such a brutal way - it's heartbreaking," said Tyler Mosley who was in Junior ROTC with Ana.
Another friend, who'd known Ana since middle school, said she's choosing to focus on the good times they had together.
"She was the type of girl that really didn't care about her ego," said Rose Mazikowski. "She would do everything and anything to put a smile on anybody's face."
As police continue to investigate, friends struggle with the question of why Matthew would take Ana's life or his own.
"I don't hate anybody in my life and I'm never going to hate this kid (Matthew)," said Rose. "But, I feel pity for him, for doing that."
Another student, who knew Matthew, said he never saw this coming.
"The guy's in my ROTC class," said Caleb Fleck. "He was a pretty good kid; he never really did anything wrong. He was a good kid, well behaved and everything like that."
An ROTC ball scheduled for Friday night at Arizona State University has been canceled.
Police said a friend of Matthew's drove him to the house where he ended up shooting Ana and himself.
The friend's car was parked about half a block away from the crime scene Friday afternoon and was eventually wrapped with crime tape as well.
Thompson said police will be interviewing that person to find out what, if anything, he knows about the murder-suicide.
Thompson also acknowledged there were reports of a gun on campus Friday morning, prior to the school's early release at 11 a.m., and Matthew's name was mentioned.
However, he said the school resource officer wasn't able to find any first-hand witnesses.
That officer also learned Matthew had not attended any of his classes that morning.
When the officer called Matthew's mother, she told him her son was at home with his older brother.
At this time, police don't know where Matthew got the gun used in this crime.
This is an ongoing investigation.
Stay with cbs5az.com and CBS 5 News for updates on this developing story.
Copyright 2014 CBS 5 (KPHO Broadcasting Corporation). All rights reserved.
UPDATE

PD: Phoenix teen shot girl, 16, in murder-suicide

More>>

SLIDESHOW: Butler's home


More >