CBS 5 INVESTIGATES
Fake AZ psychiatrist Yvette Araujo has history of outrageous scams
Posted:
Updated: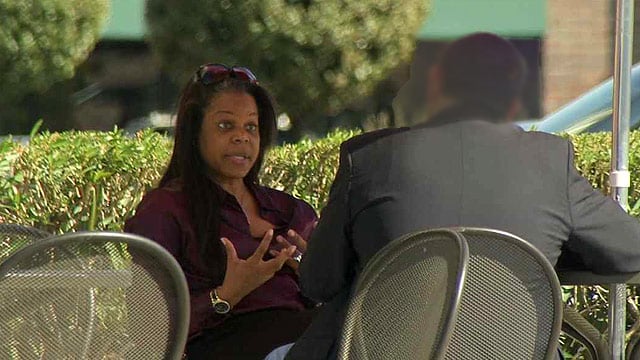 CBS 5 Investigates has confirmed this woman is treating patients and taking their money under the name Dr. Yvette Saint Thomas. (Source: CBS 5 News)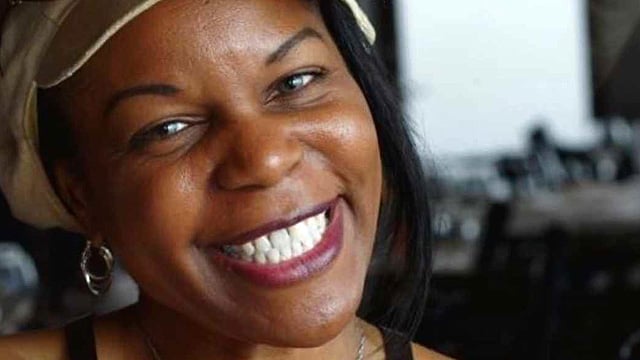 A Los Angeles hair stylist said Saint Thomas "has many faces and characters" and is "someone who's definitely not afraid of being a chameleon." (Source: CBS 5 News)
PHOENIX (CBS5) -
A Valley woman who goes by several names in several states is claiming to be a psychiatrist in Arizona.
CBS 5 Investigates has confirmed she is treating patients and taking their money under the name Dr. Yvette Saint Thomas.
Saint Thomas is also known as author and movie producer Yvette Araujo. Yvette is her middle name. She was formerly married to Dave Thomas and later Jose Araujo. She also frequently uses her maiden name, Eunice Bundrage.
Shortly after moving to Arizona last year, Yvette Saint Thomas appeared on local paid television. With a foreign accent, she promoted her new book and her new psychiatry practices in North Scottsdale and Chandler.
A short time later, Saint Thomas appeared on the cover of Healthy Cells magazine as "The New Face of Psychiatry."
Inside the cover is an advertisement for her Sliding Doors Therapy practice listing Saint Thomas as an M.D.
The problem is, the Arizona Medical Board has no record of Saint Thomas or Araujo or Eunice Bundrage or any of her other aliases.
CBS 5 Investigates contacted the magazine's owner, Monica Tegg, who hung up when we asked about her vetting process.
The feature article states Saint Thomas became a "Doctor of Psychiatry in 1995."
Her IMDb page and book biographies claim she went to Syracuse University and is a graduate of Syracuse Medical School.
But Syracuse University doesn't have a medical school.
CBS 5 Investigates contacted university officials, who have no record of her attendance.
There is a much younger Yvette Araujo who attended Syracuse and graduated in 2001 from the School of Education.
"Without any training or practice, I think the risk of hurting and taking advantage of people is really severe," said Dr. Michael Yasinski, a real psychiatrist who was shocked to learn someone in the Valley was posing as one.
"Someone has something severely wrong with them if they are pretending to be a psychiatrist," said Yasinski.
The investigation turned up a document from the Medical Board of California, stating a license transfer to Arizona was approved last December.
The Medical Board of California confirmed to CBS 5 Investigates that it's a fake document.
They said there is no such form as a Notification of Licensure Transfer, there is no seal on the document, and the executive director who supposedly signed the notification had retired six months before its date.
Also, the license number used on the California Medical Board document belongs to Yvette Thomas, a licensed marriage and family therapist intern. CBS 5 Investigates contacted her in Long Beach, CA, and confirmed she is not the same woman passing herself off as a psychiatrist in Arizona.
CBS 5 Investigates learned of several patients who paid Saint Thomas for medical treatment, and took the findings to Arizona Attorney General Tom Horne.
"If somebody is not trained to be a medical doctor and is practicing medicine, they can do the worst kinds of harm," Horne said.
"It's a class-five felony, so that's serious. You can go to state prison for that," Horne told CBS 5 Investigates.
To learn more about Saint Thomas, CBS 5 Investigates looked deeper into her past.
Her hair stylist in Los Angeles knew her as Yvette Araujo and never heard her former friend was a doctor.
"It's just a shock to me that she would do that. It's a far stretch from being a producer," said Tanya Rivera.
At the same time, Rivera tells CBS 5 Investigates Araujo can be shady. "She has many faces and characters," said Rivera, "someone who's definitely not afraid of being a chameleon."
We also spoke with a movie producer who watched Araujo try to do the same in Texas.
"I didn't think she knew what she was doing," said Joy Poth Aleman.
Both say Arizona's would-be doctor owes them money.
"I put $283,000 into the project," said Poth Aleman.
"She owes me $3,500," said Rivera. "You could never catch her. You couldn't find her."
To try and get out of her debt, they said Araujo claimed she had cervical cancer, but then changed her story.
"She later on told me, 'Oh, I was misdiagnosed,'" Rivera told CBS 5 Investigates.
"She's very, very slippery," said Poth Aleman.
When the pressure to pay up was apparently too much, Araujo played dead.
The news of her demise came in a quick email from Ron Pekkala, the head of Araujo's production company, Trinity Films Productions.
The email was sent right before Araujo moved to Arizona and changed her name and her profession.
CBS 5 Investigates repeatedly asked the woman now known as Saint Thomas over the phone for an explanation. She refused.
So the investigative team set up a consultation.
The undercover cameras were rolling as she gave the producer her pitch, this time without an accent.
"Psychiatry is not an exact science. When you get into the psychiatry of things, it's a little bit more introspective, and it has to be one of objectivity, and you really have to get to know someone," said Saint Thomas.
To verify her credentials, Saint Thomas went to her car to grab the Healthy Cells magazine that showcased her fabricated story.
She also gave our team copies of other issues of the free publication, where her byline tops several monthly health articles.
It was during that meeting, the investigative team asked Saint Thomas to give us the straight story.
The investigative team asked if she was misrepresenting herself as a licensed doctor in Arizona and if she understands why it's against the law to practice psychiatry without a license.
She stood up, grabbed her purse and headed straight to her car, never saying a word.
Many who know her believe this won't be Araujo-Saint Thomas' final act.
"I'm certain in my core that she's on the move again," said Aleman.
Copyright 2014 CBS 5 (KPHO Broadcasting Corporation). All rights reserved.