Better Arizona
Arizona pageant builds confidence for special girls
Posted:
Updated: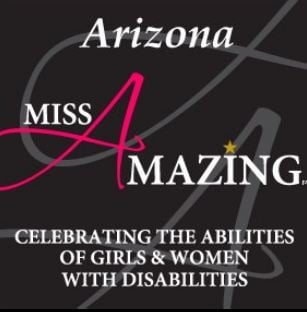 SCOTTSDALE, AZ (CBS5) -
Girls of all ages will compete this month for the Miss Amazing title. The Arizona Miss Amazing pageant is special because it celebrates the abilities of those with special needs.
"As a family we were in awe of how comfortable she was on stage and just how much she enjoyed every moment of it," said Trish Wheeler of Scottsdale.
Wheeler's 15-year-old daughter Sheridan competed in last year's Miss Amazing pageant and will do so again this month.
"They get to celebrate each other. It's safe. They're not competing with each other with appearance. They're competing for their abilities not their special need," said April McLaughlin, the volunteer director of the Arizona pageant.
Every participant gets to show off their talent, their personality and dress up in a gown.
But the primary goal of the pageant is to create confidence.
"This is a platform for them to celebrate who they are, show the world they're able, they're capable, they're confident and they can do whatever everyone else can do," Wheeler said.
Every participant is given a crown and a trophy.
Wheeler's daughter Sheridan ended up winning her age category after wowing the judges with a heartfelt performance of a song she wrote about her autism.
"When she found out that she won it gave her, I think a lot of self-esteem," Wheeler said about her daughter.
But the real beauty of the Miss Amazing pageant isn't about the title. It's what the participants gain from their experience. Every girl walks away a winner.
"They're able, they're confident. They are amazing," McLaughlin added.
Miss Amazing pageants take place annually in more than two dozen states across the country.
This year's Arizona Miss Amazing pageant takes place in Scottsdale on March 29.
Click Arizona Miss Amazing for more information about how to participate or volunteer.
Copyright 2014 CBS 5 (KPHO Broadcasting Corporation). All rights reserved.