Sebelius: ObamaCare rollout delayed again
Posted:
Updated: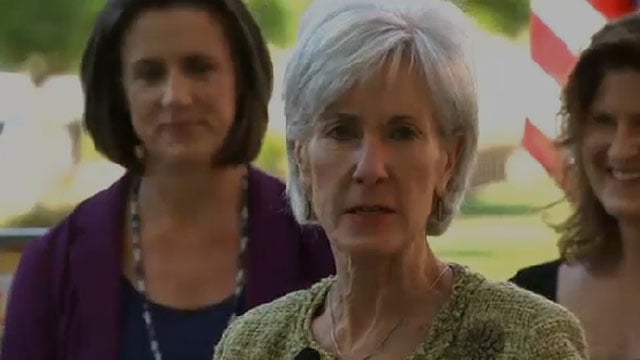 Secretary of Health and Human Services Kathleen Sebelius in Phoenix Wednesday.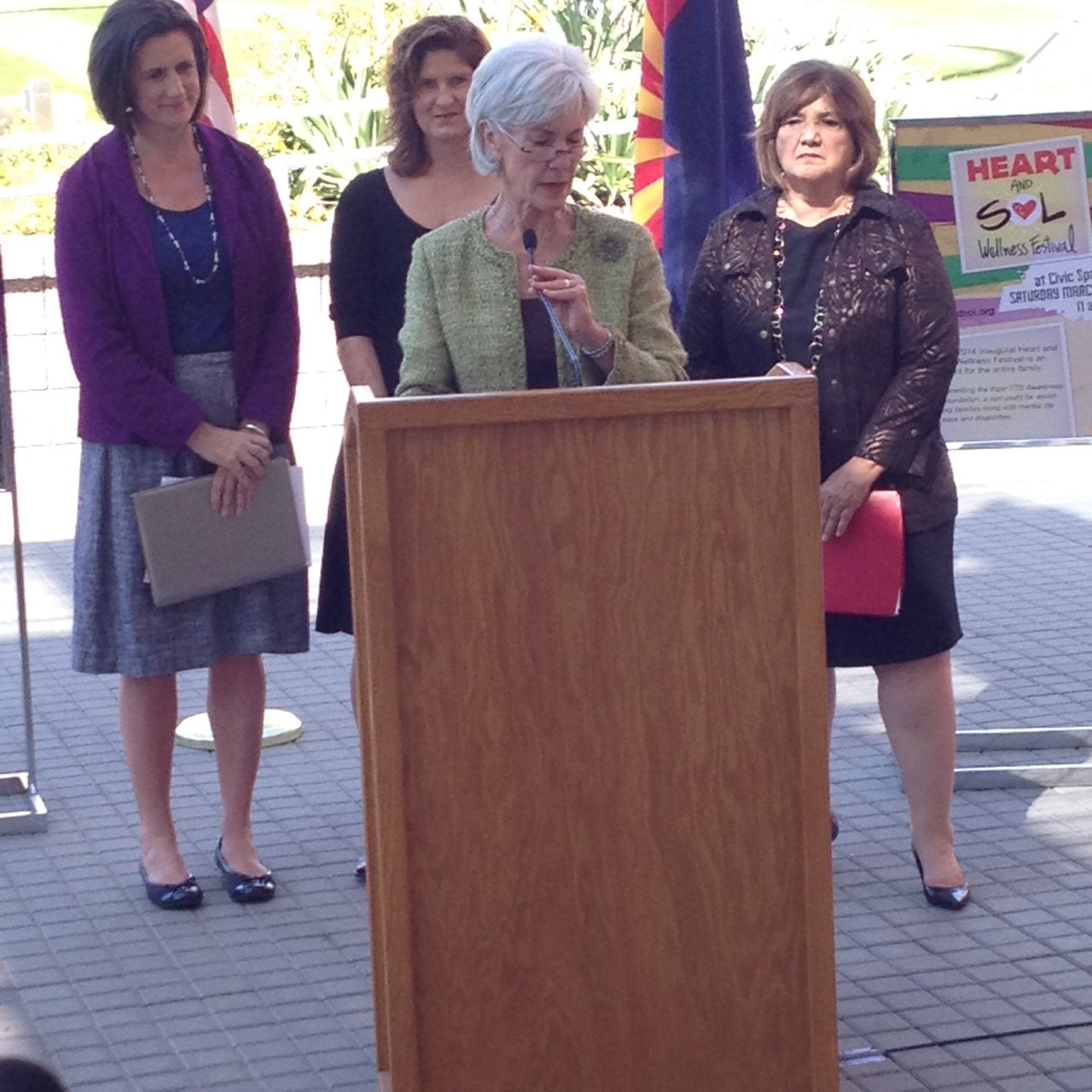 (Source: CBS 5 News)
PHOENIX (CBS5/AP) -
People whose individual health insurance policies don't comply with requirements of the new health care law can keep them for two more years, Secretary of Health and Human Services Kathleen Sebelius said in Phoenix Wednesday.
The delay will essentially allow insurers to keep offering health plans that don't meet ObamaCare's minimum coverage requirements.
The cancellation of at least 4.7 million individual policies was the most politically damaging issue in the transition to a new insurance system.
The delay marks the second time that Pres. Obama has delayed the enforcement of meeting the bill's minimum coverage stipulations.
The decision will help defuse a politically difficult issue for Democrats during an election year.
Sebelius said 18 percent of Arizonans are uninsured and eligible for new coverage. "The good news is they're in a state where Medicaid is being expanded."
"We want to remind people there are some easy ways to get coverage through the end of March," she said.
People with Internet access can sign up and get more information at Healthcare.gov.
They can also call toll-free 800-318-2596 to reach open enrollment operators.
"If you miss the (March 31 deadline), you have to wait until the end of the year and coverage won't begin until the next open enrollment period in 2015, Sebelius said.
Sebelius joined District 5 Maricopa County Supervisor Mary Rose Wilcox and Cover Arizona Coalition Chair Kim VanPelt to highlight upcoming local efforts aimed at educating and enrolling consumers in affordable health coverage in the Phoenix area.
Cover Arizona Coalition comprises 600 organizations statewide. One in five Arizonans lack health insurance coverage, VanPelt noted. "
"One-hundred-twenty-nine-thousand Arizonans have signed up for the marketplace or Medicaid in Oct. 1," VanPelt said.
The Obama administration faced fierce criticism after technical issues botched the Oct. 1 rollout of the online enrollment site.
"It's running extremely smoothly today," Sebelius said.
Separately, the U.S. House has backed a one-year delay in the penalty that individuals would have to pay for failing to sign up for health insurance, the 50th time Republicans have forced a vote to repeal, gut or change the law championed by President Barack Obama.
The vote was 250-160, with 27 Democrats joining Republicans on legislation to postpone the individual mandate under the law. The measure stands no chance in the Democratic-led Senate and the White House has threatened a veto.
During the House debate, Republicans argued that the breaks Obama has provided to businesses facing penalties under the law should apply to average Americans.
"If the president can delay the employer mandate, where's the relief for everyone else?" asked Rep. Lynn Jenkins, R-Kan.
The 4-year-old law requires U.S. citizens and legal residents to have qualifying health care coverage or face a tax penalty based on household income. The penalty would be phased in at 1 percent of taxable income this year, 2 percent in 2015 and 2.5 percent in 2016.
Also on Wednesday, the investigative arm of Congress has agreed to look into problems with state health exchange websites around the country.
The U.S. Government Accountability Office on Wednesday agreed to a request from a group of House Republicans to audit how $304 million in federal grants were spent on the Cover Oregon website, which has yet to enroll a single person online without special assistance.
The agency said due to similar requests from several members of Congress and congressional committees related to the rollout of online health care exchanges, it would broaden the investigation.
GAO spokesman Charles Young says just which states will be included with Oregon will be determined as the investigation goes forward.
Republicans have been stepping up their attacks on troubled health exchanges during this election year.
Copyright 2014 CBS 5 (KPHO Broadcasting Corporation). All rights reserved. The Associated Press contributed to this report.