Kansas family in final stages of return from Ukraine
Posted:
Updated:
By Nathan Vickers, Multimedia Journalist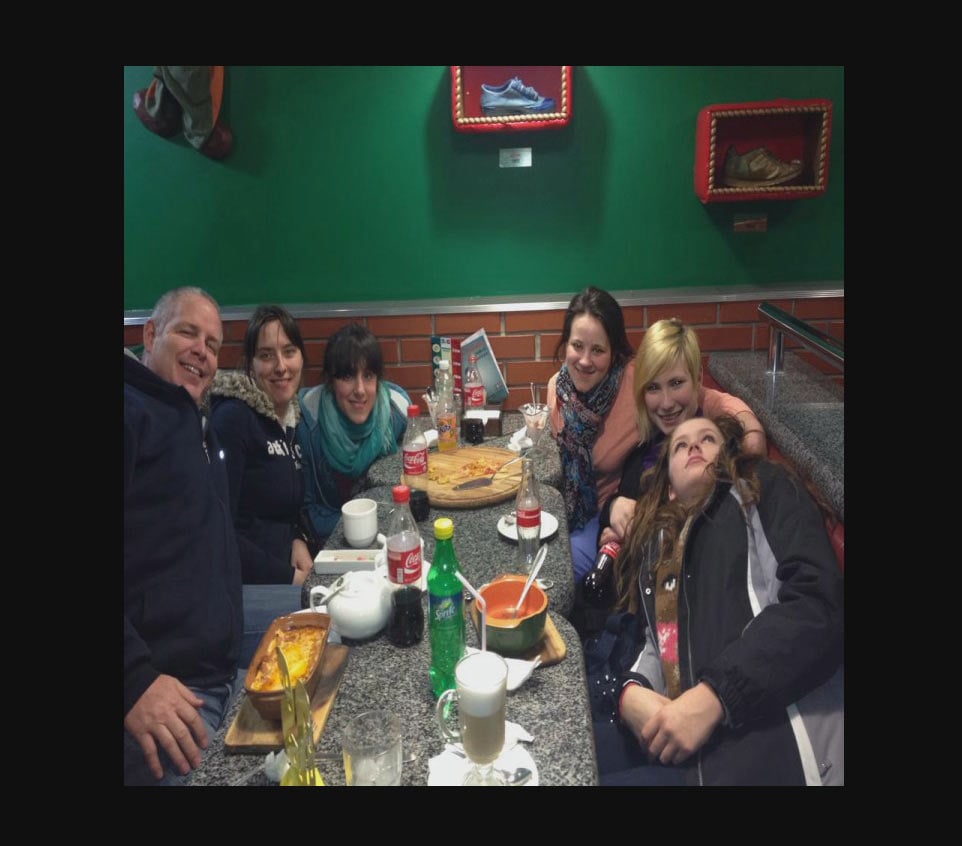 TOPEKA, KS (KCTV) -
KCTV5 News first told viewers about Don and Lisa Jenkins of Topeka, KS, last week. The couple went to Kiev, Ukraine a month ago to adopt four children.
They arrived just before riots and protests broke out on Independence Square and the chaos has delayed the necessary passports the family needs to return with their children. Tuesday the family was waiting on the very last passport.
Stuck in their hotel room and running low on money, Don and Lisa Jenkins rely on their smartphones as their only window to the outside world. But inside their close living quarters the four adopted children are already bonding with their new parents and breaking down language barriers.
"Roman has one thing he wants to say to you guys," Don Jenkins said. "I don't know if you could make that out, but he just said 'peace out.'"
The family is the closest they've been to returning to Kansas. All that stands between them and a trip home is a bad barcode on one of their children's passports and the turmoil in Ukraine that's delayed the process of fixing it.
"Passport offices, the government offices, they're gone. We've got new people in place, that's going to slow it down," Don Jenkins said.
From their window looking out onto the street, the family is witnessing Ukraine's history in the making.
"They're still walking around with makeshift body armor. Bats, gloves, anything they can use," Don Jenkins said.
The family has now been in Kiev a month and their supply of money as well as their patience is running low.
"We're trying to save cash and use credit cards. But places we go, you go to pay and they say 'we're not taking it because we're not getting money from the bank,'" Don Jenkins said.
The Jenkins update their Facebook page daily with inspirational quotes and pictures of the kids. Don Jenkins said the message he wants to send home is one of hope.
"All we really know is what's happening now. We know right now we don't have that passport, and that's about all we can say. We don't know when it's coming. We're taking it day by day at this point," he said.
He said he and his wife would go through the whole ordeal again for their new kids. As the events of a nation unfold before them, they say the only thing that matters is family.
Once the last passport goes through, the Jenkins family will have to it for it to ship. If everything goes well, the family could return in the next two weeks.
Both Kansas Sen. Pat Roberts and Congresswoman Lynn Jenkins have been helping the family figure things out as well as their employer, BNSF Railway Company, since they haven't been able to work for the last month.
"Sen. Roberts' office continues to be in close contact with the Jenkins family and the U.S. embassy staff in the Ukraine. We also have reached out to Secretary Kerry's team while the Secretary is on the ground in the Ukraine to see what more can be done to expedite this process with the Ukrainian government and bring this family home," Roberts' office said in a written statement.
A fund has also been set up through Topeka's CoreFirst Bank and Trust. People can make donations to the family at any of their locations.
Copyright 2014 KCTV (Meredith Corp.) All rights reserved.