OSU Crew Team rescued after crashing into pier
Posted:
Updated: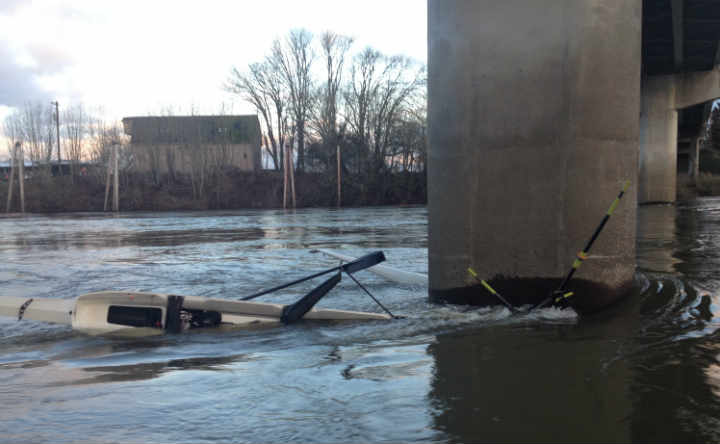 CORVALLIS, OR (KPTV) -
The Oregon State University crew team had to be rescued from the rain-swollen Willamette River after crashing into a pier.
According to the Benton Co. Sheriff's Office, the team was practicing with multiple boats when one of the boats broadsided the west pier of Harrison Street. All nine crew members were tossed into the swift, cold water. Sheriffs say there were no personal flotation devices on board, as crew boats are exempt from having to carry them. A coach in a nearby motor boat was able to rescue all of the crew members. One complained of slight head pain from hitting the pier, but there were no other injuries.
Sheriff Deputies assisted crew members in freeing the boat which had wrapped around the pier. The carbon-fiber boat, valued at about $35,000, sank and was a total loss.
Sheriffs say the water in the Willamette River is currently very fast, high, and cold. They are reminding river-users to use extreme caution when entering waterways and to always have proper safety equipment on-board.
Copyright 2014 KPTV-KPDX Broadcasting Corporation. All rights reserved.