Valley storm uproots trees, damages cars
Posted:
Updated: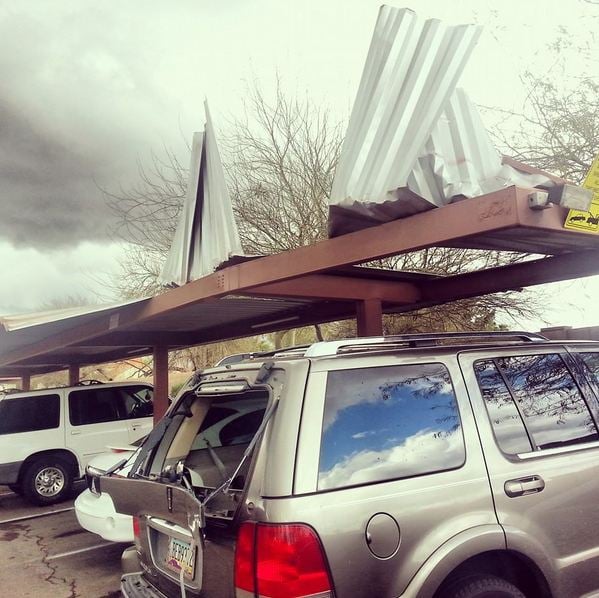 CBS 5 News
MESA, AZ (CBS5) -
Car port awnings peeled away and trees were ripped out of the ground. According to some, the damage looked like the aftermath of a tornado.
Tom Campbell recorded what he saw from his cell phone after the Saturday afternoon storm cleared from his apartment.
"It was like a mild version of being inside a wind tunnel," Campbell said.
A hot tub was found flipped upside down outside Campbell's door.
No one was injured, but the heavy winds were costly for Daniel Rhodes.
"Blinds blew open and you hear a bunch of crashing and all sorts of noises coming down," Rhodes said. "I looked outside and our vehicle is smashed."
Rhodes' Lincoln Navigator is missing a back window which was blown out by the damaging storm.
In North Phoenix, hail fell and winds uprooted more trees. Rhodes believes microbursts were to blame.
"Thirty seconds of wind can really destroy a lot of things," Rhodes said. "Life goes on. We're still on the right side of the dirt."
For more on this story and other stories around Arizona from this author, follow Shawn Kline on Facebook and Twitter.
Copyright 2014 CBS 5 (KPHO Broadcasting Corporation). All rights reserved.