UPDATE
Sewage at Mayer trailer park threatens water supply and forces residents out
Posted:
Updated: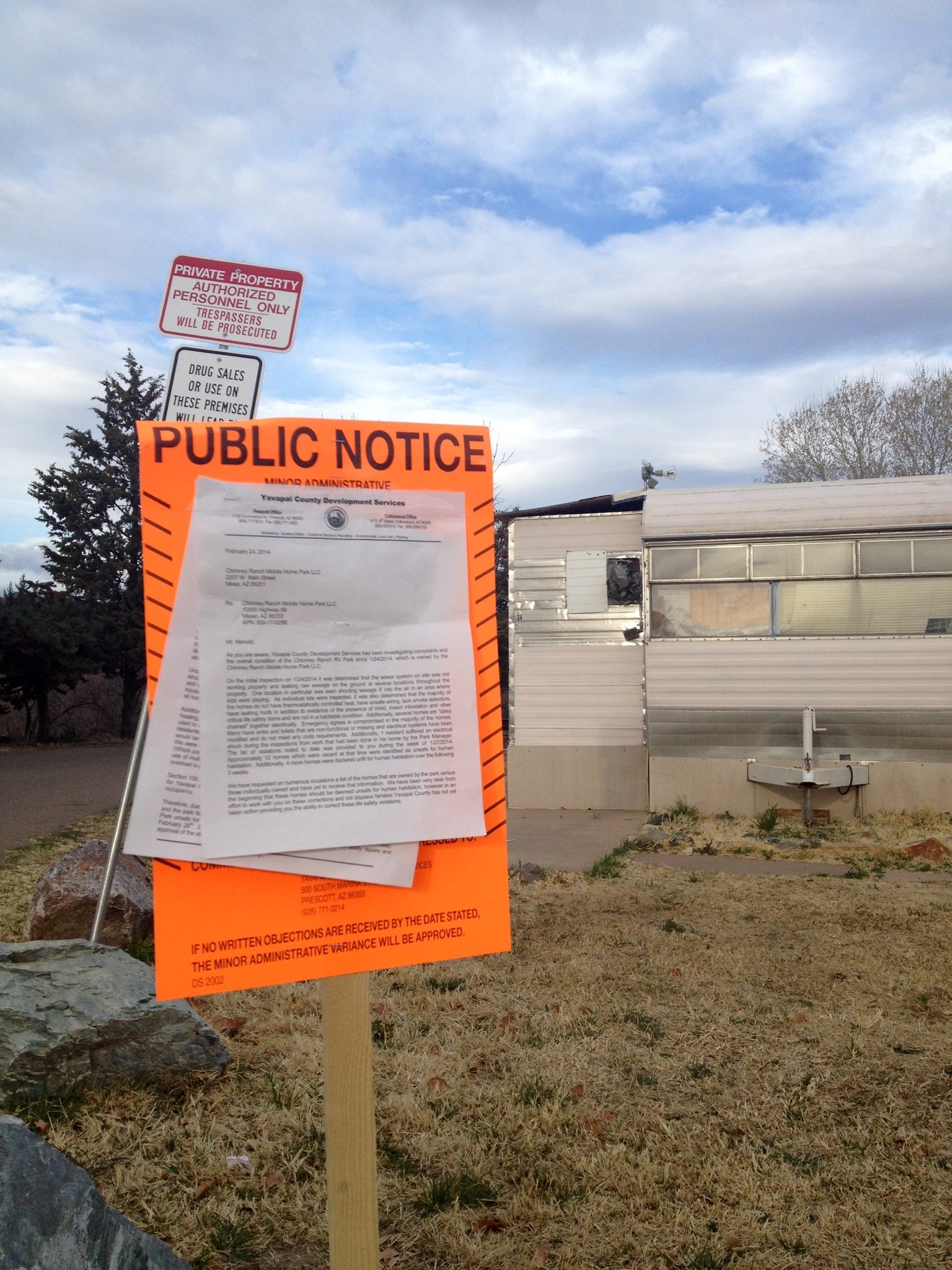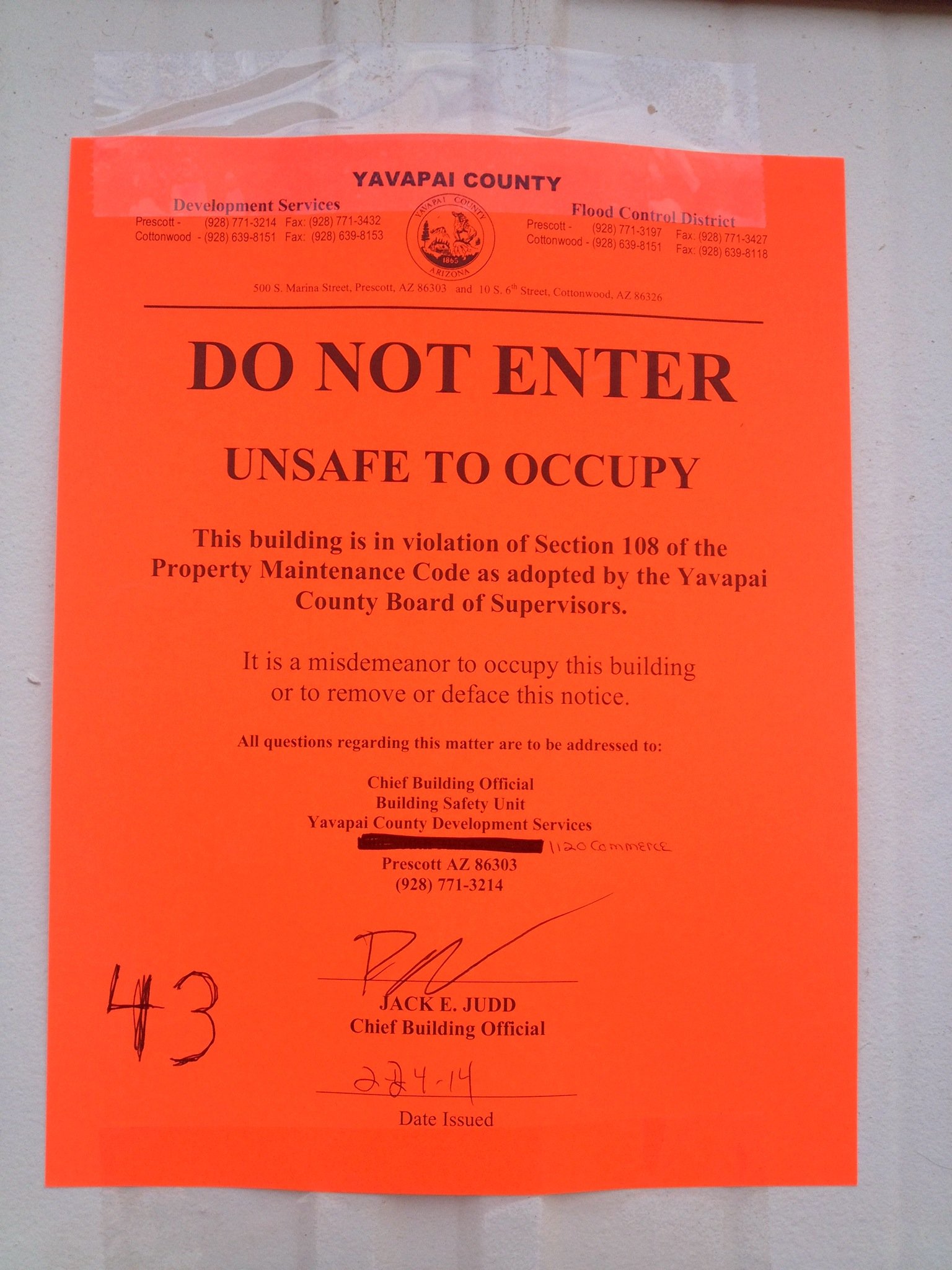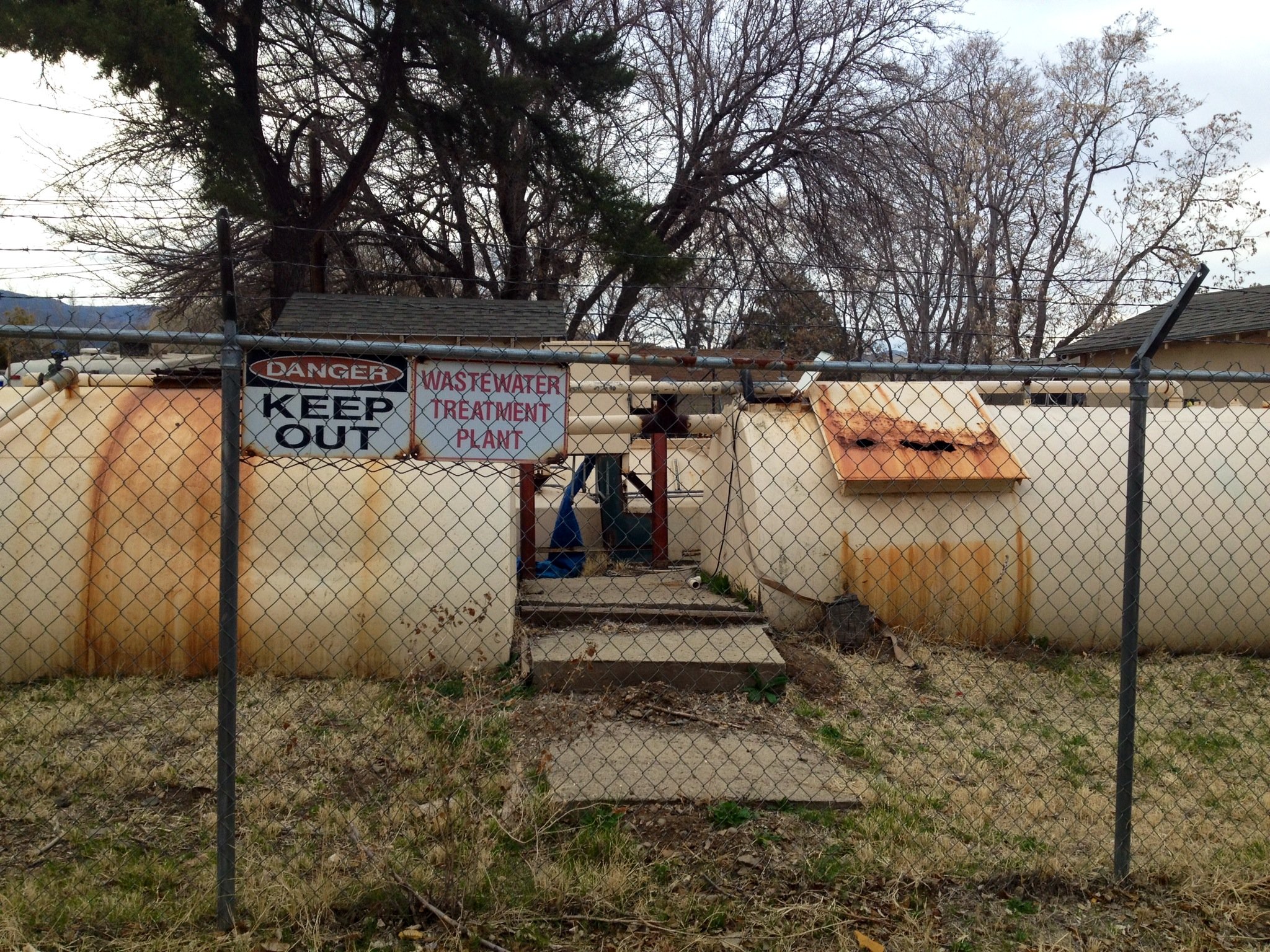 MAYER, AZ (CBS5) -
A problem that really does stink is forcing dozens of people out of a trailer park in Mayer, and it's threatening the town's water supply.
"Right now, I'm really extremely upset," said Kelly Johnson. "Pigs shouldn't even live this way."
Johnson is one of about 70 residents of the Chimney Ranch Mobile Home Park, off of Highway 69, who've been told by Yavapai County to leave the condemned property by Friday, Feb. 28.
"We're working and living day-to-day literally, and this is the only place that we can afford," she said.
Yavapai County red-tagged every trailer Monday, Feb. 24, after the park's California-based owner failed to fix its water treatment plant, sewer lines and electrical system despite a warning on Jan. 24.
"The decision to close the park was not taken lightly," said Steven Mauk, director of Yavapai County Development Services. "However, given the egregious nature of the conditions of the park, and sincere concern for the safety, health and well-being of both residents of the park and the town of Mayer, this department was compelled to cause the park to be closed. It can reopen once the safety issues are resolved."
On Friday, Mauk said most residents had left on their own.
He said the county is giving a few others a day or so to find another place to stay.
"He (owner Brian Menold) is a business person who has a responsibility to his customers (tenants) and he has failed them horribly," said Mauk.
The Mayer Water District said the park's broken sewer lines are threatening two of its wells that are located on the property.
"We've had trouble with nitrates in the past from open sewage lines in the trailer park," said district manager Casey Boone.
He said the park's failing treatment plant is also sending waste water, with E. coli levels 10 times above what the Arizona Department of Environmental Quality allows, into Big Bug Creek.
"It's kind of thick, and it's not mud," Boone said as he swirled a stick through sludge floating on the surface of the creek.
In addition to the two onsite wells, any well downstream of the discharge site - including four of the district's other wells - are at risk of becoming contaminated.
"Not good, not good," said Boone. "We need to have these wells."
Boone said he's testing well water once a week and, so far, there's been no contamination.
But if he did have to pull even one well offline, Boone said that would put a strain on delivery to about 1,800 Mayer residents.
"Potentially we'd have to haul water, truck in water, probably from Dewey," said Boone.
CBS 5 News spoke to the owner of the Chimney Ranch Mobile Home Park on the phone Wednesday night.
Menold said he is aware of all of the problems and thought he had until March 11 to fix them.
He said repairs to the park's infrastructure will cost him more than $100,000.
Menold said he has pulled the money together and hired contractors.
He said repairs could begin as early as Friday, the day residents are supposed to leave the property.
But, on Friday, Mauk said Menold had not yet requested the permits from his office - required for repairs to the park's sewer lines, water lines and electrical system.
Mauk estimates repairs to the park's infrastructure will cost between $150,000 and $250,000.
CBS 5 News emailed Menold asking when he expects to have everything in order so that he can make the necessary repairs to bring his property up to code - and, therefore, ensure safe living conditions for his tenants.
We also asked Menold how he plans to compensate those tenants who've paid him rent - and, are now being forced from their homes.
As of Friday night, CBS 5 News has not heard back.
Copyright 2014 CBS 5 (KPHO Broadcasting Corporation). All rights reserved.