CBS 5 Advocate
Ideas for models and actors to get timely headshots
Posted:
Updated: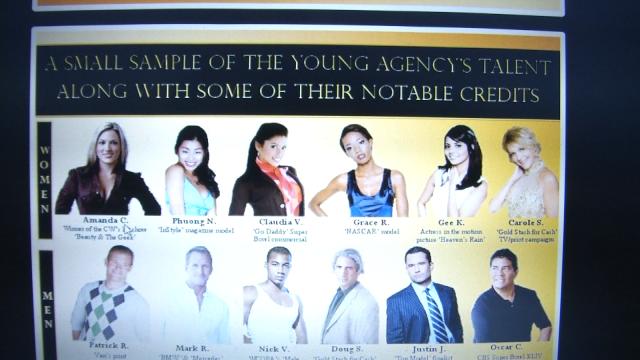 PHOENIX (CBS5) -
A Phoenix man has hit a snag as he tries to embark on an acting career. He says he paid a talent agency for headshots, but months later, the shoot hasn't been scheduled.
Getting headshots done is the first step for many aspiring actors and models. But it's wise not to pay in advance of your photo shoot, and you may want to consider hiring your own photographer.
"I had filled out a questionnaire online," Anthony Preston said.
Preston was hoping for a career in acting. He was contacted by The Young Agency in Phoenix. Preston says he was invited to an orientation event in August 2013.
"They were just pretty much looking at everybody, seeing who they were interested in and not interested in, who was cut out for it, who wasn't," Preston said.
Preston says The Young Agency agreed to work with him. In September 2013, he signed a contract and paid The Young Agency $175 for his initial headshots. He expected the photo session to be set up in late September, but five months later it still hasn't been scheduled.
"They just keep telling me they are going to get back to me, that's all they keep saying, and I just keep getting the run-around," Preston said.
Preston also committed to take acting workshops but he doesn't want to pay for those until The Young Agency delivers on the headshots he has already paid for. He says if he could do it over, he would negotiate to pay for his headshots another way.
"I would wait until the photo shoot day, and I would give them the money, the $175, as opposed to giving them the money in advance, that's what I've learned from this," Preston said.
Some talent agencies won't let you pay on the day of the actual shoot, but some will, so negotiate hard to try to pay later rather than sooner. You may also consider saying "no" to the photographer offered by the agency and researching one on your own to do your headshots.
The Young Agency told me the contract Preston signed was for a package and they were not obligated to deliver on the headshots until he also paid for the workshops; which he had started taking. That is not how Preston understood the contract, but that is how it works.
However, after CBS 5 News contacted The Young Agency, the company did agree to set up Preston's photo shoot.
Copyright 2014 CBS 5 (KPHO Broadcasting Corporation). All rights reserved.