CBS 5 Advocate
Consumer learns sad truth about extended car warranties
Posted:
Updated: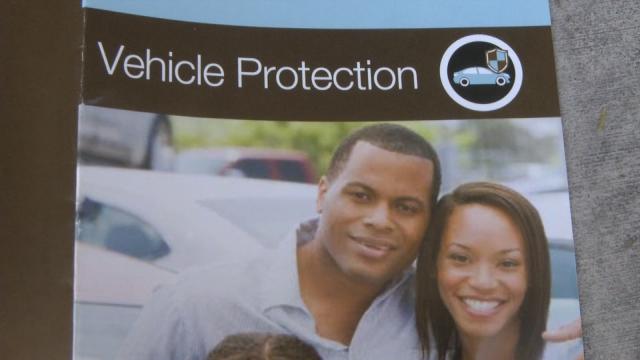 LAVEEN, AZ (CBS5) -
A Laveen man now knows what many car owners find out about extended warranties, the additional protection is rarely worth the cost to get it.
It is sort of like a "bell" curve and consumer advocacy groups have done extensive research in coming to one particular conclusion. There are some people at the right end of the curve that think an extended warranty saved their hide, but the majority of people who buy them say the warranty cost more than what it saved them in repairs.
"Extended warranties to me are a gamble," Don Shostak said.
Shostak lost the gamble. He bought an extended warranty on his Jeep Liberty three years ago right before his factory warranty expired.
"I started to have some problems right around that three-year mark, and that's what made me a little nervous," Shostak said.
That's why Shostak decided to plop down $1,895 for another three years of coverage. But the problems the Jeep was experiencing turned out to be nothing major. Now, the three-year extended warranty is expiring and Shostak says his Jeep has always run great. So, what did he get for his $1,900?
"Nothing, if I look at it that way, it was a waste," Shostak said.
And now Shostak says other companies have gotten hold of his vehicle information and are contacting him about buying another warranty.
"Your vehicle warranty is about to expire and we can offer you an extension right now," Shostak said.
Consumer advocates, like Consumer Reports, have done extensive research with car owners and extended warranties. The conclusions are always the same: The majority of people pay more for the warranty than it provides in savings.
"There's no way to predict whether you're going to use it or not, and probably the odds are against you using it," Shostak said.
Customer lists are often sold between third party extended warranty companies so don't be surprised if you get a marketing call and the Rep knows a lot about your vehicle.
Bottom line: You should probably pass on extended warranties, but if you are absolutely sold on them, don't deal with strange callers. Contact a dealer for your make of vehicle and ask them for a recommendation.
Copyright 2014 CBS 5 (KPHO Broadcasting Corporation). All rights reserved.