UPDATE
Arpaio accuses ICE of violating policy on illegal immigrants
Posted:
Updated: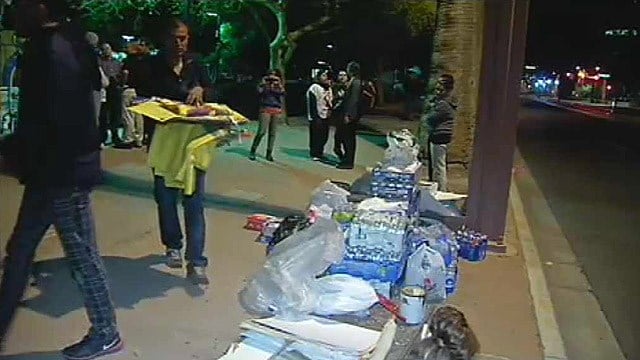 © CBS 5 News
PHOENIX (CBS5) -
Maricopa County Sheriff Joe Arpaio is accusing Immigration and Customs Enforcement of violating policies in releasing illegal immigrants booked into Maricopa County jails.
Arpaio announced Tuesday he sent a letter to U.S. Secretary of Homeland Security Jeh Johnson.
Arpaio said ICE officials are releasing illegal immigrants instead of processing them for deportation.
Arpaio included names of 419 illegal immigrants who he said were booked into Maricopa County jail, had previous criminal charges, met ICE's criteria for deportation as Level 1 and Level 2 offenders, and later were in custody of MCSO again.
Last month, a hunger strike began outside the Phoenix ICE office at 2035 N. Central Ave. in Phoenix. Six Valley families were fasting in hopes of pressuring officials to release their family members being held in the Eloy detention center in Arizona.
The National Day Laborer Organizing Network said some of the family members who were fasting inside the detention center were placed in solitary confinement as a disciplinary measure.
Stay with cbs5az.com for updates on this developing story.
Copyright 2014 CBS 5 (KPHO Broadcasting Corporation). All rights reserved.