CBS 5 Advocate
Better deals for seniors than with 'Senior Mobile' phone?
Posted:
Updated: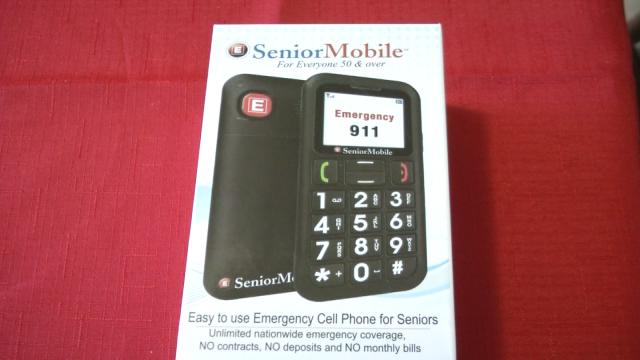 MESA, AZ (CBS5) -
A Mesa woman is concerned about the "Senior Mobile" cell phone her elderly father just bought. The phone is pitched as free for seniors but can get pricey depending on how you use it.
Senior Mobile is marketed to seniors as a free way to easily connect with 911 on a mobile device, but all cell phones offer that. And if you are thinking to use Senior Mobile as a full-use cell phone, that "free" device can get pretty pricey.
It's got big buttons that sound off when you press them, a red button on the back to get you to 911, and it's free! That's how the Senior Mobile phone is marketed to seniors in full page newspaper ads. Kathy Bourgot's elderly father ordered one without her knowing it.
"So, I look at it and I said, I don't understand what the big deal is about this, then he starts telling me it cost him money to activate it, cost him money for a charger, cost him money for a warranty," Bourgot said.
The activation fee alone is nearly $100. Bourgot says the phone comes with 250 pre-loaded minutes but she and her dad were confused whether there was a cost to re-load minutes. She says only after she asked a Senior Mobile rep did she find out reloadable minutes cost 10 cents each with a minimum of 250. That's $25 every time you reload.
"It doesn't tell you anywhere in the ad, anywhere, that you reload for a fee. You don't know that it costs you 10 cents a minute to reload these, that's not free," Bourgot said.
Bourgot says a basic, no-contract cell plan with a major carrier, is better for her dad. Some cost less than $25 a month but come with free nights and weekend minutes and twice as many peak minutes per month compared to reloading the Senior Mobile phone every month. Bourgot says seniors should get help with this decision.
"Make sure that they contact a friend or family member that is more tech savvy, so they can know that this is not free," Bourgot said.
At $25 for only 250 minutes, the Senior Mobile phone isn't a good deal as a full-use phone. Major carrier plans will likely be cheaper and give you more, including one-touch connection to 911. It's also fairly easy to find an inexpensive basic phone to purchase.
CBS 5 News could not find a working website for Senior Mobile, so we called the only number available, the sales number from their newspaper ads that potential customers call. No one at that number would connect us with a spokesperson for Senior Mobile to discuss our story.
Copyright 2014 CBS 5 (KPHO Broadcasting Corporation). All rights reserved.