UPDATE
8M pounds of recalled meat involve AZ stores
Posted:
Updated: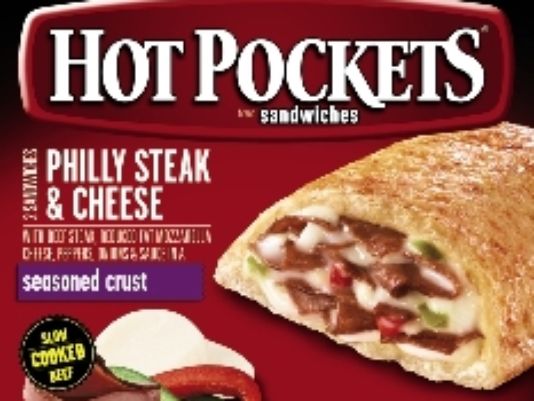 (Source: Nestle)
PHOENIX (CBS5) -
The federal government has reissued a recall of more than 8 million pounds of meat that it believes was distributed nationwide, including stores in Arizona.
Rancho Feeding Corp. of Petaluma, CA, first issued the recall on Feb. 8 because it processed diseased and unsound animals without full federal inspections, according to the U.S. Department of Agriculture's Food Safety and Inspection Service (FSIS).
The recall involved products produced Jan. 1, 2013, through Jan. 7, 2014, and shipped to distribution centers and retail stores nationwide.
The recalled meat was used in two types of Nestle Hot Pockets products and also tied to frozen hamburger patties sold at Walmart and Sam's Club stores.
The tainted meat was also in products sold by Fry's Food and Drug, Fry's Marketplace and Smith's stores in Arizona.
[Click here for a list of Fry's and Smith's recalls]
Nestle announced the voluntary recall of the Philly steak and cheese and croissant crust Philly steak and cheese, produced at its Chatsworth, CA, plant.
Nestle said it did not purchase the meat directly from Rancho, but that it was purchased at some point in the supply chain process.
[Click here for Nestle's announcement]
Walmart on its website also posted at Rancho-related recall for frozen hamburger patties produced by Jensen Meat Co. of San Diego and distributed to Walmart store in Alaska, Arizona, California, Colorado, Hawaii, Idaho, Montana, North Dakota, Nebraska, New Mexico, Nevada, Oregon, South Dakota, Texas, Washington and Wyoming.
Jensen said it had already cut ties with Rancho before this week's recall announcement.
[Click here for a list of Walmart recalls]
Tillamook Country Smoker of Bay City, OR, in a press release also announced the recall of products it made prior to October 2013. The Canadian Food Inspection Agency listed the product codes for Tillamook's 75-count packages of the Teriyaki Beef Jerky and 80-count packages of Loonies Beef Jerky.
FSIS said the Rancho recall includes the following foods that should be considered high risk:
"Beef Carcasses" (wholesale and custom sales only)
2 per box "Beef (Market) Heads" (retail only)
4-gallons per box "Beef Blood" (wholesale only)
20-lb. boxes of "Beef Oxtail"
30-lb. boxes of "Beef Cheeks"
30-lb. boxes of "Beef Lips"
30-lb. boxes of "Beef Omasum"
30-lb. boxes of "Beef Tripas"
30-lb. boxes of "Mountain Oysters"
30-lb. boxes of "Sweet Breads"
30- and 60-lb. boxes of "Beef Liver"
30- and 60-lb. boxes of "Beef Tripe"
30- and 60-lb. boxes of "Beef Tongue"
30- and 60-lb. boxes of "Veal Cuts"
40-lb. boxes of "Veal Bones"
50-lb. boxes of "Beef Feet"
50-lb. boxes of "Beef Hearts"
60-lb. boxes of "Veal Trim"
Beef carcasses and boxes bear the establishment number "EST. 527" inside the USDA mark of inspection.
FSIS said the recall involved products at the following stores:
Bel Air Stores in CA
Food 4 Less Stores in CA, IL, IN and NV
Foodsco Stores in CA
Fred Meyer Stores in AK, ID, OR and WA
Fry's Food and Drug Stores in AZ
Fry's Marketplace Stores in AZ
Jay C Stores in IN
Kroger Stores in AL, GA, IL, IN, KY, LA, OH, SC, TN and TX
Nob Hill Foods Stores in CA
Pastoral Plate Pick-up locations in San Francisco Bay area
Quality Food Center Stores in WA
Raley's Stores in CA and NV
Ralphs Stores in CA
Ralphs Fresh Fare Stores in CA
Ruler Stores in IN
Smith's Stores in AZ, ID, MT, NV, NM, UT and WY
Stater Bros. Stores in CA
FSIS said it has not received any reports at this time of people getting sick from the products.
For more information on this and other recalls, click here for the FSIS website.
Copyright 2014 CBS 5 (KPHO Broadcasting Corporation). All rights reserved.