CBS 5 Advocate
Alternative to paying for a pet wellness program
Posted:
Updated: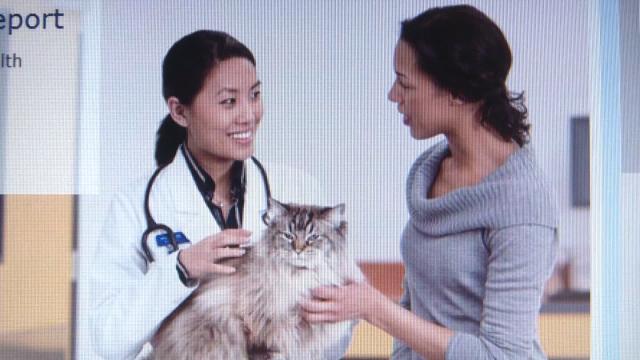 SCOTTSDALE, AZ (CBS5) -
A Scottsdale woman is wondering what's the best way to care for her aging pet. There are plenty of options available.
For years advocates like Consumer Reports have said pet insurance, on average, ends up costing consumers more than what they achieve in savings, so they don't recommend it.
What is left are wellness programs or a personal pet care savings account.
"She's my companion," Kathy JanFrancisco said.
Fourteen-year-old "Princess" has been pretty healthy, but JanFrancisco says her beloved cat recently got really sick. JanFrancisco says one vet told her it would cost $700 just to diagnose the problem. So, JanFrancisco decided to check out the wellness programs being offered by Banfield Pet Hospital - the clinic inside PetSmart stores.
"This plan does not cover medicines, if she should need them, if she turned out to have cancer, it wouldn't cover any of those treatments," JanFrancisco said.
Most wellness plans, including Banfield's, only cover yearly preventative services, like blood work and vaccinations. The plan JanFrancisco was considering cost $25 per month plus a fee of $41. But JanFrancisco says a Banfield rep told her, even if her cat passed away, she would still owe the monthly fee for the entire 12 months.
"It doesn't seem to me that you should have to continue to pay for an animal, a pet, that is no longer even alive," JanFrancisco said.
JanFrancisco says continuing the payments would be too much for her to bear.
"It's a constant reminder that she's not here and it would be heartbreaking," JanFrancisco said.
Instead, JanFrancisco plans to take the money she would have spent on a wellness plan and put it in a special savings account.
"I'm going to have a rainy day fund for my cat and save as much as I can toward her future needs," JanFrancisco said.
Reps at Banfield Pet Hospital told CBS 5 News that currently more than 1.7 million pets are actively enrolled in their wellness programs. They say a major benefit is members get unlimited free office visits. They never pay to bring their animal in to see the doctor and members receive discounts on other veterinary services and products like medicines.
Reps at Banfield also told CBS 5 News there was a misunderstanding with JanFrancisco. Banfield says clients only owe for services received prior to the pet's death, they don't owe for services not yet received. So, if a client had already paid for services provided at the time of their pet's death, they wouldn't owe anything more. Banfield says in some cases, it is less expensive for clients to continue monthly payments than to pay the full retail price for services already received. In those cases, the client has the option to continue monthly payments.
But if you don't want to commit to any one facility, a rainy day pet fund, if you can stick to it, is worth considering.
Copyright 2014 CBS 5 (KPHO Broadcasting Corporation). All rights reserved.