Sun Devil T&F opens competition at Don Kirby Invite
Posted:
Updated: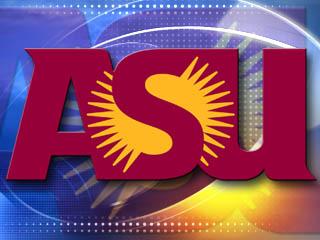 © cbs 5
PHOENIX (CBS5) -
The Arizona State track and field team opened competition at the Don Kirby Invite on Friday with five personal bests recorded, four in the running events.
In the 200m dash, redshirt junior Devan Spann led the Sun Devils with a finish at 21.16 for ninth overall, while senior Keith Cleveland and freshman Tatum Benard-Taylor each finished at 21.70 for 22nd and 23rd, respectively, both personal bests.
Senior Daveon Collins finished 27th overall at 21.76, while senior Will Henry ran a personal best 21.89 for 31st. Rounding out the Sun Devil competitors was sophomore Trae Armstrong, who finished with 22.18, besting his previous PR of 22.29.
In the long jump, sophomore Josh Dixon jumped a personal best 7.01m (23-0.00) for 10th, besting his previous mark of 6.80m. On the women's side, senior Alycia Herring took fifth at 5.91m (19-4.75) and sophomore Jasmine Gibbs took 10th at 5.75m (18-10.50).
Redshirt senior Derick Hinch led the Sun Devils in the men's pole vault with a sixth-place clearance of 5.20m (17-0.75), while redshirt senior Chris Manuele jumped a season-best 4.90m (16-0.75) for 10th, and redshirt sophomore Tanner Greeley matched his season best at 4.75m (15-7.00).
Redshirt junior Kyle Lillie was just short of his personal best of 16.97m in the weight throw as he threw 16.96m (54-9.25) for 13th overall. Redshirt junior Ryan Leslie took 15th at 16.92m (55-5.75), and redshirt freshman Kyle Long finished 21st at 14.91m (48-11.00).
On the women's side of the weight throw, redshirt freshman Ashley Weber finished 11th overall with a throw of 17.51m (57-5.50) and junior Jessika Byrd took 13th at 16.95m (55-7.50)
In Seattle, sophomore Adriana Olivas was the lone Sun Devil to compete in the Husky Classic, taking fourth in her section of the 5,000m run and 27th overall at 17:09.48.
Action at both the Don Kirby Invitational and Husky Classic continues on Saturday.
Copyright 2014 CBS 5 (KPHO Broadcasting Corporation). All rights reserved.