Major Decisions lead ASU Wrestling over Cal Poly, 24-15
Posted:
Updated: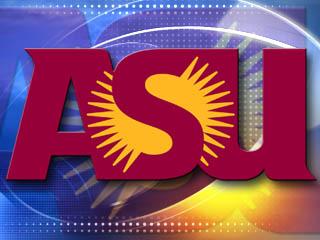 © cbs 5
PHOENIX (CBS5) -
The Arizona State wrestling team used a trio of major decision to top Pac-12 foe Cal Poly, 24-15, on Friday night in the Mott Athletics Center.
ASU improves to 8-7 on the year and 3-1 in Pac-12 action while Cal Polly falls to 3-9, 1-4.
The Mustangs came out to a 12-6 advantage after the first four weights with Matt Kraus scoring ASU's first points with a pin over Victor Trujillo at 3:24 at 141.
The Sun Devils would only allow one more weight class to Cal Poly as Joel Smith (157), Nick Rex (165), and Blake Stauffer (184) recorded major decisions over each of their opponents.
ASU also picked up wins at 174 from Ray Waters, while Chace Eskam picked up his first Pac-12 win of the year with a 4-1 decision over Tyler Hecht.
Up next, ASU will round out the Pac-12 slate on the road at CSU Bakersfield on Sunday at 5 p.m. PT/6 p.m. MT.
Complete Results
Arizona State (24) at Cal Poly (15):
125 – Britain Longmire (CP) dec. Ares Carpio (ASU) 5-2
133 – Devon Lotito (CP) pinned Kalin Goodsite (ASU) 1:13
141 – Matthew Kraus (ASU) pinned Victor Trujillo (CP) 3:24
149 – Kyle Chene (CP) dec. Preston McCalmon (ASU) 4-2
157 – Joel Smith (ASU) maj. dec. Xavier Johnson (CP) 15-5
165 – Nickolas Rex (ASU) maj. dec. Travis Berridge (CP) 12-1
174 – Raymond Waters (ASU) dec. Stefan Weidemann (CP) 15-9
184 – Blake Stauffer (ASU) maj. dec. Kent Beecham (CP) 14-2
197 – Nicolas Johnson (CP) dec. Wesley Moore (ASU) 5-3
285 – Chace Eskam (ASU) dec. Tyler Hecht (CP) 4-1
Copyright 2014 CBS 5 (KPHO Broadcasting Corporation). All rights reserved.