DEVELOPING
Escapee captured in Pinal County
Posted:
Updated: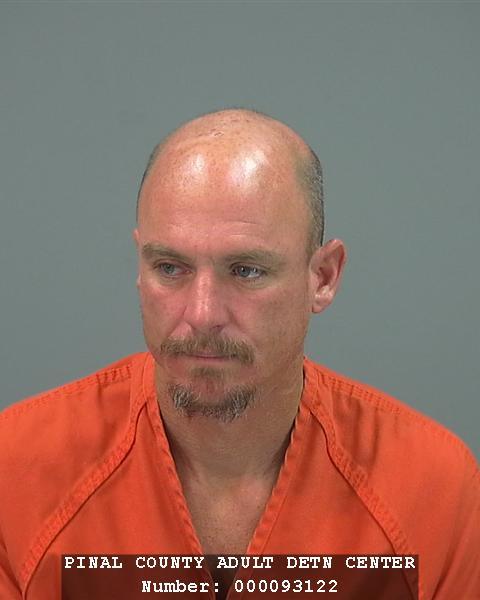 © CBS 5 News
FLORENCE, AZ (CBS5/AP) -
An inmate who scaled two fences and escaped from the jail in Florence has been captured in a Coolidge bar.

Pinal County Sheriff's officials said 40-year-old Joseph Andrew Dekenipp was arrested without incident just before 8 p.m. Friday night at the Gallopin Goose, and now will face escape charges.
"When the Coolidge officers and sheriff's deputies walked up to him, they asked him if it was him - he said yes, you got me - put his hands out and they put handcuffs on him," said PCSO spokesman Tim Gaffney.

Dekenipp was inside the fenced recreational yard Friday afternoon, but was unaccounted for when other inmates returned to their housing unit at 4 p.m.
Sheriff's officials said Dekenipp somehow was able to climb to the top of a 12-foot high fence, crawl through the razor wire and jump to the other side.
He then scaled a second perimeter fence and likely got into a vehicle driven by another person to escape.
"We had talked to some of the other inmates who he was staying with and they told us he was lonely; it was Valentine's Day and he wanted to go see his girlfriend, so that's why he planned his escape," said Gaffney.

Dekenipp had been booked into jail on Jan. 10 on suspicion of theft, trafficking in stolen property, unlawful flight and other charges.
Bail was set at $5,000 and his next court date is scheduled for Feb. 25.

Gaffney said Dekenipp is being treated at a hospital for cuts from the razor wire.
Once he returns to jail, the former low-risk inmate will be housed in a higher security area.
Gaffney said an investigation is underway into how Dekenipp was able to escape, and who might have helped him.

Stay with cbs5az.com and CBS 5 News for updates on this developing story.
Copyright 2014 Associated Press. All rights reserved. CBS 5 (KPHO Broadcasting Corporation) contributed to this report.