DPS keeping roads safe from 1,000 feet in air
Posted:
Updated: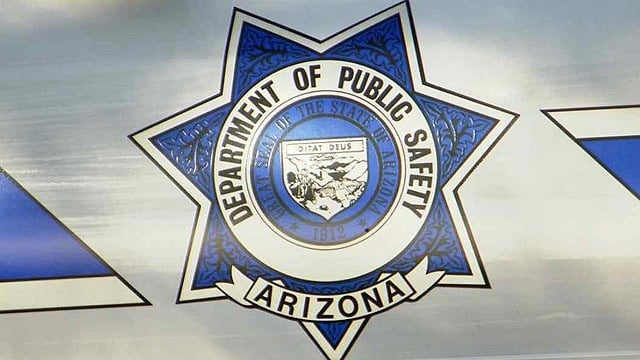 © CBS 5 News
PHOENIX (CBS5) -
Arizona's Department of Public Safety officers are keeping the state's highways safe, and they're doing it from 1,000 feet in the air.

"It's something we've been doing in the highway patrol for the last 50 years," said DPS fixed wing pilot Frank Venzuela.

Venzuela is referring to the department's Cessna aircraft. About once a week, it takes off with two DPS employees, patrolling areas where officers normally can't on the ground.
"They don't notice we're up there clocking the vehicle and it gives us the ability to patrol areas that normally we wouldn't be able to patrol," said Venzuela.
DPS uses grant money from the Governor's Officer of Highway Safety to run the missions. It costs about $125 an hour to run the plane, about half the cost of a police helicopter. The department allowed CBS 5 News cameras in for an exclusive look at the detail.
"You'll obviously want the white SUV," said one of the DPS officers in charge of 'spotting' speeders and other traffic violators. On certain sections of Highway 51 and other state roads, DPS has painted marks 1/4 of a mile apart.
Using a specially calibrated timer, DPS officers in the air relay exact speeds, times and vehicle descriptions to officers on the ground, who then make the traffic stop.
Our cameras were rolling when drivers were clocked going anywhere from 80 miles per hour to more than 107. Other infraction can also be recorded, such as aggressive driving.
"The observer can dedicate all of his time to make sure he doesn't take his eyes off the vehicle and make sure the proper vehicle is stopped," explained Venzuela.
"I see you coming behind him. He's going over the canal," said the DPS 'spotter,' to a ground unit. He was referring to a white BMW, who's driver was caught going more than 107 miles per hour.
The aerial detail not only patrols parts of Valley metro highways, but is also used in rural parts of the state.
Copyright 2014 CBS 5 (KPHO Broadcasting Corporation). All rights reserved.