Deputies: Lyman woman hits fiance in head with Dale Jr. beer bottle
Posted:
Updated: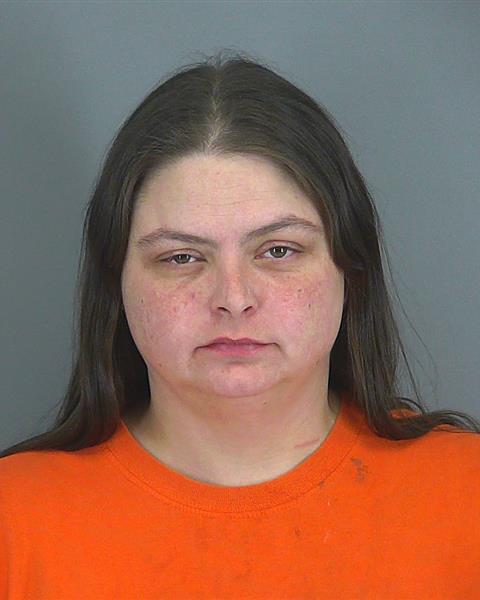 Shannon Bridges (Source: Spartanburg Co. Detention Center)
SPARTANBURG, SC (FOX Carolina) -
Deputies said a woman hit herself after she attacked her fiance with a Dale Jr. beer bottle in order to get him arrested.
Spartanburg County deputies said the couple were arguing at their Highway 357 home and at one point, Shannon Bridges hit her fiance in the head with a large Dale Jr. glass beer bottle. According to the sheriff's office report, the bottle was 2 feet tall.

Bridges, 36, began to hit him, but tripped over some vegetables, deputies said. According to the report, Bridges began slapping herself and told her fiance she was going to call the police on him because she had marks on her.
When deputies asked Bridges what happened, she said her fiance attacked her and she hit him with the bottle in self-defense.

The victim told deputies what Bridges did, so when they asked her what happened, the deputy said he used the subterfuge message to get her to admit to the assault, according to the report.
The report said Bridges confessed she hit herself and caused some of her own injuries because she wanted her fiance to go to jail.
Deputies said Bridges was "grossly intoxicated" while the victim had not been drinking. Bridges told deputies the arrest was wrong because she had marks on her and she knew the law, according to the report.
Bridges was charged with criminal domestic violence.
Copyright 2014 FOX Carolina (Meredith Corporation). All rights reserved.