CBS 5 Advocate
You don't have to pay to clean up your credit file
Posted:
Updated: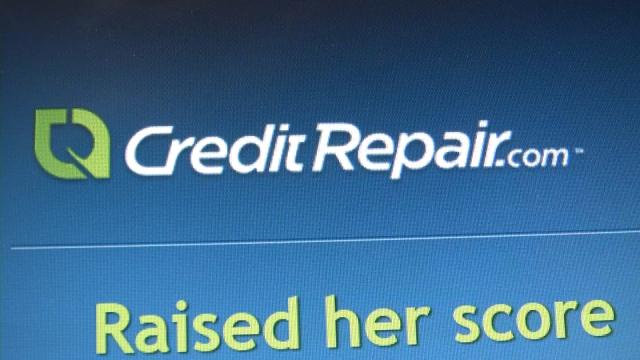 PHOENIX (CBS5) -
A Phoenix man is taking a closer look at the value of credit repair companies after a recent experience with one. He has come to the conclusion that he doesn't need outside help.
Credit repair companies claim they can remove inaccurate information from your credit report. That's the main thing you're paying them for, but if you have the time and the diligence, you can do the same work for yourself for free.
"I'm just trying to keep up with the bills," Richard Leach said.
Leach says he's having a hard time paying rent and making his truck payment and his credit is in bad shape. He decided to hire creditrepair.com for help. Leach says the company promised to remove inaccurate information from his credit report.
"They have their people work on it and have it taken care of," Leach said.
Creditrepair.com's website says the price for their service is $89.95 a month. Leach said he was charged an initial amount of $20, but creditrepair.com took the money sooner than he expected.
"Once I found out the $20 was taken out, and it caused me to go into overdraft, I ended it right there," Leach said.
Leach says his agreement has been canceled, but not before creditrepair.com took $89.95 from his account. He wants that money back but says the company is refusing a refund.
"They can't do it because of an agreement I made with them," Leach said.
Creditrepair.com's website is loaded with testimonials of people who claim the service has removed a number of negative items from their credit reports. But Leach doesn't need to pay anyone to do that. He can do it himself for free. Any consumer can contact the credit bureaus and have inaccurate information, like collections, judgments and liens removed for free.
Here are some other things to consider about credit repair companies: Neither a credit repair company nor you have the right to dispute a negative item you know to be true. Accurate negative information does not come off for a minimum of seven years. If something is removed because the creditor failed to respond, it goes right back on your file the next time the creditor reports. And you pay the monthly fee whether or not the service is successful in removing negative items.
So if it's truthful, don't pay someone who says they can remove it, and, if it's inaccurate, dispute it yourself and save the credit repair fee.
Creditrepair.com told CBS 5 News it had Leach's authorization to withdraw the amounts from his account, but as a goodwill gesture they refunded him every penny, including his overdraft fee. CBS 5 News thanks creditrepair.com for working so quickly to resolve this matter after we brought it to their attention.
Creditrepair.com also says that most consumers don't have the time or energy it takes to repair their own credit and that's what makes their service so valuable.
Consumers should decide what's best for themselves and know if they can commit the time, they don't have to pay to clean up their credit.
Copyright 2014 CBS 5 (KPHO Broadcasting Corporation). All rights reserved.