Better Arizona
AZ woman creates nonprofit in memory of her 3 children
Posted:
Updated: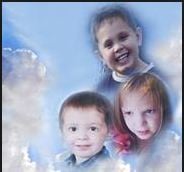 GOLD CANYON, AZ (CBS5) -
It was Thanksgiving 2011 when Karen Perry's life forever changed.
That night, a plane carrying her ex-husband and her three young children crashed into the Superstition Mountains, outside Phoenix.
Now, four trees line the courtyard of Gold Canyon Community Church for Morgan Perry, 9; Logan Perry, 8; Luke Perry, 6; and their father Shawn Perry.
In the distance is the top of the mountain, where they lost their lives.
"As much as it hurts to not have them with me physically," Perry said, "I do feel them around me and I see them everywhere here."
Perry spends as much time as possible at the church, where even in pain she's been able to find some peace.
"After the accident I knew that there was something that I needed to do, something that I was supposed to do," she said.
She felt it had to involve children. So just before Christmas last year, Perry and her friends decided to use the church grounds to launch a program where needy children could go for structured play in a nurturing environment.
"It's a wonderful opportunity for them to do things that they wouldn't normally be able to do," she said about the program.
Perry named the nonprofit Wings of Life, in memory of her children.
"My children died in an airplane, so that has wings. But angels have wings too ... we're honoring life and this is life after a terrible tragedy."
The mission is to give needy children in the area a place to go where they can interact and have fun in a loving environment, that they might otherwise not have at home.
To spread the word about Wings of Life, the women drove through area neighborhoods telling parents about the program.
"Within minutes (we) had a van full of kids ... the next Wednesday ... kids were on the street waiting," she added.
The children were taken to the church where every Wednesday since, a dozen children from four to 15 years old, are taken to the church to participate in the 2 1/2 hour program.
"They light up like Christmas trees when they come here," Perry said.
Perry says interacting with the children has been therapeutic as much for her as it is for them.
"It makes me feel like I'm doing something positive with the pain that I live with and the pain that surrounds me every day," she adds.
Wings of Life relies mostly on private donations. She would like to see it develop into a ranch with animals, which she believes is very therapeutic for children.
Click http://3wingsoflife.com for more information about the nonprofit and how you can help.
Copyright 2014 CBS 5 (KPHO Broadcasting Corporation). All rights reserved.