PD: Phoenix mom endangered her kids in moldy home
Posted:
Updated: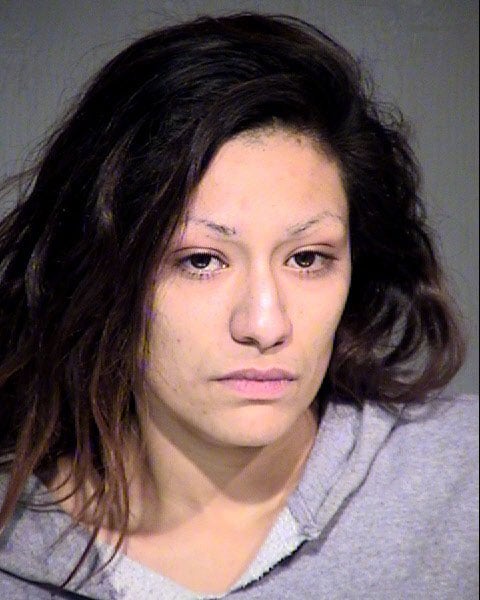 Sarah Cookus (Source: Maricopa County Sheriff's Office)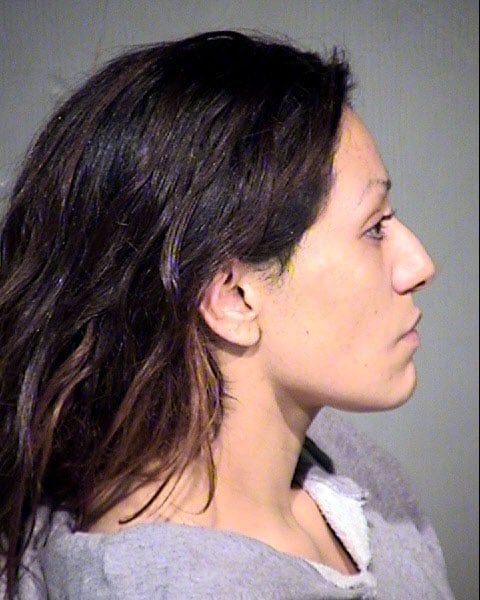 (Source: Maricopa County Sheriff's Office)
PHOENIX (CBS5) -
A Phoenix woman was arrested Sunday after police said they found her apartment full of mold, loose prescription pills and two meth pipes three feet from the ground, endangering her four children, a court document stated.
Sarah Cookus, 29, was taken into custody at the apartment at 1538 W. Fillmore St.
Police were tipped off after they received a call to check on the welfare of some kids not wearing any shoes or socks running around in mud and on the roadway in front of the apartment.
An officer met Cookus at the door and once inside the home, the woman explained a pipe broke and had soaked everything in the house, according to a court document.
Police said they observed what appeared to be mold embedded in clothing everywhere.
In the woman's bedroom, police said they saw "a glass pipe with burnt black residue in it along with a crystal-like substance inside of it," court paperwork stated. Police said the pipe "had a bulb on the end of it consistent with that to assist in the use of illicit drugs and was slightly broken with sharp edges on it." The pipe was sitting on the table about three feet from the ground, police said.
On a small end table in the corner of the bedroom, the officer said they saw several loose prescription pills in a bottle that was dumped on its side. There were 10 to 15 white pills that resembled candy, court documents said. "With the four small children ranging in ages from 3 to 9 walking around it is very easy for them to eat them and overdose, get seriously sick and/or die," the officer noted in his report.
The officer found 17 different forms of identification and credit cards on top of a refrigerator, according to a probable cause statement. Inside the refrigerator, the officer discovered several food items that had "green fuzzy mold on them," the court document stated.
Cookus told the officer two of her children have acute asthma.
Child Protective Services took custody of the kids. The father of the other two children appeared and took custody of them.
Cookus was booked into jail on a number of charges, including child abuse, endangerment and possession of dangerous drugs.
Copyright 2014 CBS 5 (KPHO Broadcasting Corporation). All rights reserved.