CBS 5 Advocate
Submit health claims yourself if you've already paid in full
Posted:
Updated: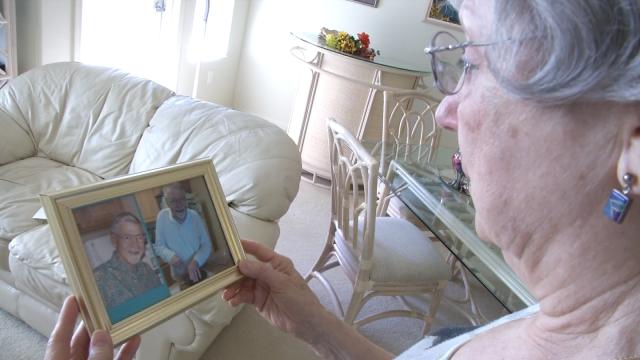 LITCHFIELD PARK, AZ (CBS5) -
A Litchfield Park woman says she's been waiting nearly a year to be reimbursed for a covered ambulance ride. She paid the emergency provider directly and is still waiting for her money from Medicare.
Typically with Medicare, providers submit the claim for seniors and wait for Medicare to pay. But some ambulance companies want you to pay them prior to Medicare processing the claim. In those cases, you should call Medicare and consider submitting the claim yourself.
"I found him having seizures on the floor," Joyce Sorensen said.
Sorensen says she called 9-1-1 right away and a Southwest Ambulance rushed her husband to the hospital. A few weeks later, Sorensen says she got a bill from Southwest ambulance for $1,136 and it was due right away.
"I was trying to keep my husband living, I was taking care of him, I was distraught, I just paid the bill," Sorensen said.
Sorensen says Southwest Ambulance told her that if she provided insurance information, they would submit the claim to Medicare for her. She agreed, and while she waited for reimbursement, her husband passed away.
"He was the love of my life, we met in high school," Sorensen said.
Months later, as she was trying to get over her loss, Sorensen says she realized she still hadn't been reimbursed for the ambulance ride. She says Southwest Ambulance could never give her a straight answer.
"They said, several times, that it had been submitted, so I waited and waited then called again, and then I would find out it had not been submitted," Sorensen said.
It's now nearly a year later. Sorensen says Southwest has finally submitted the claim and Medicare has agreed to reimburse her more than $1,000, but she won't get her money until late March. She now knows, after paying providers in full, there's a better way to handle claims.
"If you're dealing with a group of people you don't know, you should submit it yourself, after you pay the bill," Sorensen said.
Southwest Ambulance reached out to Sorensen as soon as CBS 5 News contacted them. Sorensen says a company official apologized for the delay and said it was due to a serious computer issue. Sorensen says an executive from Southwest Ambulance drove to her house and paid her the full reimbursement. CBS 5 News thanks Southwest Ambulance for rectifying this situation so quickly after we brought the problem to its attention.
Medicare told CBS 5 News that if you are asked to pay any bill before Medicare determines if the service will be reimbursed, call Medicare before paying because that is not supposed to happen.
But if for whatever reason, you do end up paying the bill, submitting the claim to Medicare yourself may get you reimbursed quicker.
Copyright 2014 CBS 5 (KPHO Broadcasting Corporation). All rights reserved.