Marisol Gonzalez cold case murder featured on national TV
Posted:
Updated: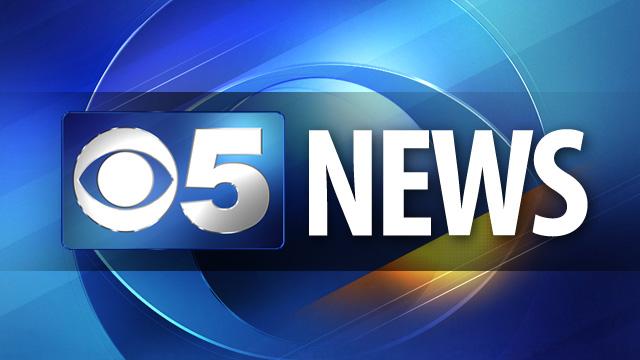 COTTONWOOD, AZ (CBS5) -
A 17-year-old cold case is starting to heat up. And it's thanks to help from a national television show. Back in March of 1997, 17-year-old Marisol Gonzalez was found dead in an alleyway. She was nine months pregnant and was about to deliver the baby she named Andrew.
When it comes to investigating cold cases like that of Angel Gonzalez's sister Marisol, the small Cottonwood Police Department is just like any other department its size.
"It's been like 16 years. You kinda do lose faith," Angel said about the investigation getting stalled for so many years.
So police chief Jody Manning, a detective at the time of her murder, reached out to the TNT network show "Cold Justice." It features veteran prosecutors and crime scene technicians.
"They want to help out these small towns that just don't have the manpower to go and interview all the people that need to be interviewed," explained Det. Sgt. Tod Moore. He reopened Marisol's case last year and had a lot of ground to cover, during the two weeks he had the help of the "Cold Justice" crew.
"We had almost 90 investigative leads we needed to interview," Moore explained.
They weren't just rehashing work done years ago. Moore says new witnesses have come forward and investigators have been able to narrow down suspects.
"The new leads we got helped us eliminate the "B" and the "C". We couldn't eliminate the "A". We couldn't eliminate the boyfriend, as hard as we tried to," Moore said.
Marisol's boyfriend at the time was Cecilio Cruz. He moved to Tucson days after Marisol's murder.
"I have no doubt that Cecilio Cruz did this. I'd be 100 percent positive," Moore added.
It's for that reason, Angel Gonzalez says his family's outlook on justice is positive, thanks to perseverance from both local and national investigators.
"Hearing what they've [the "Cold Justice" crew] resolved in the past and what they've done for other cases, we were really happy that they were picking it up and hopefully get some closure on this," Angel said.
TNT's show "Cold Justice" has a record of getting success in the cases it helps on. Friday night's episode will be the fourth episode this season. The show has gotten justice on all three of the prior episodes.
The new information raised during the show's involvement is now in the hands of the Yavapai County attorney who will make the decision on whether Cecilio Cruz will face any charges.
Copyright 2014 CBS 5 (KPHO Broadcasting Corporation). All rights reserved.