Pinal Co. woman ticketed after she says she rescued dog
Posted:
Updated: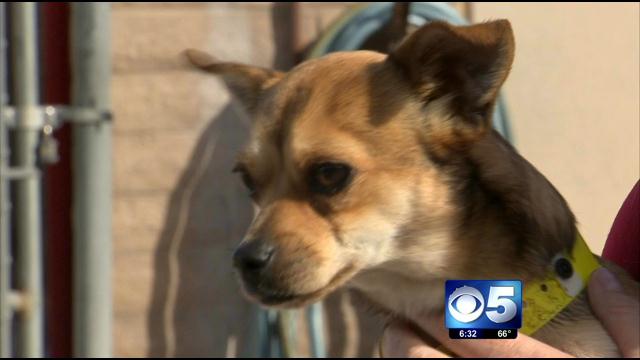 PINAL COUNTY, AZ (CBS5) -
A Pinal County woman is facing two civil charges after being ticketed by a Pinal County Animal Care and Control Officer.
In late January, Jackie Dykhuizen said her next door neighbor abandoned his home and moved out. However, he left his Chihuahua in the backyard. After a week of barking, Dykhuizen said she contacted the Pinal County Sheriff's Office.
"(A PCSO deputy arrived and) went through the house and we determined the house was abandoned. We picked up the dog and we picked up the dog food we had there," recalled Dykhuizen.
A few days later, Dykhuizen contacted Animal Care and Control to pick up the dog. Her lease prohibits animals.
"The (Animal Care and Control) officer said, 'I can't take your dog.' I said, 'Why not?' She said, 'It's stolen property.' I said, 'I didn't steal it.' I said, 'The (PCSO) officer was with me,'" said Dykhuizen.
Dykhuizen said after asking the Animal Care and Control Officer what to do, the officer told her to release the dog and she would be able to pick it up. Dykhuizen said she did that and then was ticked for releasing a dog at large.
"The (Animal Care and Control) officer says she never told her that. She would never tell her that because that's just not the right thing to do," said Joe Pyritz, the interim Communication Director for Pinal County.
"When the dog was taken out of the house, basically it became stolen property," he continued.
Pyritz said the PCSO police report does not mention anything about the PCSO Deputy entering the home with Dykhuizen.
Dykhuizen's court date is set for March 12.
Copyright 2014
CBS 5
(KPHO Broadcasting Corporation). All rights reserved.