Season Preview: Grand Canyon University Baseball
Posted:
Updated: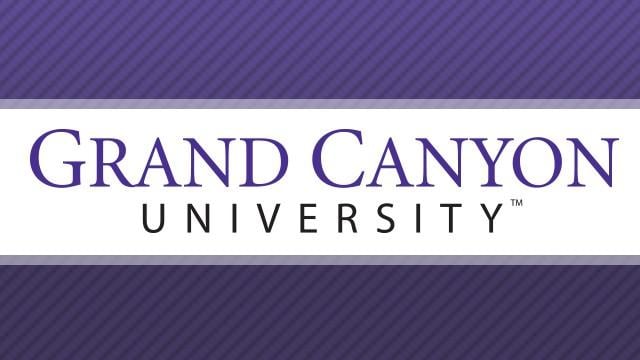 © cbs 5
Making their return to the Western Athletic Conference, the Grand Canyon University baseball team is looking to build upon their success in last year's Division II finale, which culminated with the squad advancing to the NCAA Division II Baseball Championships for the first time in school history and finishing the season tied for fifth in the country.

Under the guidance of third-year head coach Andy Stankiewicz, who was last season named Pacific West Conference Coach of the Year and ABCA/Rawlings Division II West Region Coach of the Year, the Antelopes are facing a tough 52-game schedule as part of their return to the WAC, a conference they were also members of from 1995-98.

The conference recently released its preseason coaches' poll, which placed the 'Lopes fifth of 10 teams.

"I think that it is something that we should take pride in that the teams and the coaches in the league think that even though we're jumping up into Division I, that they feel like we're a program that has had some success and will be able to at least sustain a place in the middle of the conference in year one," said Stankiewicz. "It will be difficult. We have high expectations but at the same time we have to be realistic. We're excited about getting the season underway and we'll see where it all goes, but to be in the middle from a preseason standpoint, I think that's a good start."

The 'Lopes will play 33 of their 52 games on the road, beginning with four straight to open the season when they travel to Louisiana-Monroe for a three-game series getting underway on Feb. 14 and make a stop at Fresno State for a single game on Feb. 18.

"Being on the road so much will pose a challenge," Stankiewicz explained. "In terms of being away from the classroom, that's a big concern of ours, and we will make sure that the guys are able to continue to do well in their studies. Playing at home is always an advantage and I think it should be no surprise that we had a nice season last year when you look at how many home games we had. But year one, we're on the road a lot. You're waking up in a hotel room all of the time and you're on a bus and you're playing in unfamiliar ballparks with different mounds and different batters boxes. You have to fight through it and not let it be an excuse. I think the guys are going to be fine. They're excited about playing Division I and I think they're looking at it more like an opportunity to get better."

The home opener for GCU is slated for Feb. 21 versus Hofstra, a game that will also be televised by Cox7. Following their weekend series against Hofstra, the 'Lopes will play six additional non-conference games before opening WAC play on March 14 at Bakersfield, who tied for the best record in the league last season at 18-9. Following that series, GCU will play a single game against 2012 World Series Champion Arizona on March 18 and a set of three at UC Irvine beginning on March 21.

The 'Lopes return to Brazell Stadium to play host to Chicago State from March 28-30. GCU has three more home weekend series on their schedule, welcoming Sacramento State from April 11-13, New Mexico State from April 25-27, and Utah Valley from May 16-18. Additional WAC series on the road include Texas-Pan American from April 4-6, Northern Colorado from April 17-19, Seattle U from May 2-4, and North Dakota from May 9-11.

Mixed in with conference play for the 'Lopes are a number of non-conference matchups including two games at Nevada-Reno on March 31-April 1, two games at Kansas on April 15-16, and single games at Washington (May 5), USC (May 19), and UC Riverside (May 20), the latter of which will mark the season finale for GCU.

GCU will return 18 players from last season's 40-19 squad, including a number of starters who had tremendous years on the mound and in the field. Junior right-hander Jorge Perez will look to lead the pitching staff after going 8-4 with a 2.86 ERA (34 ER in 107.0 IP) in 16 games (15 starts) last season. Sophomore lefty Andrew Naderer had an outstanding freshman season, earning Freshman of the Year honors in the Pacific West Conference after posting an 8-2 record and 2.62 ERA (22 ER in 75.2 IP) in 13 starts during the regular season. Naderer was also a Rawlings/ABCA Division II Gold Glove winner and was named to the Rawlings/ABCA Division II West All-Region Second Team and NCBWA All-West Region Honorable Mention Team after leading the GCU squad with nine wins, five complete games, and 87 strikeouts.

In the field, Michael Pomeroy returns for his senior season after posting a perfect 1.000 fielding percentage at first base last season en route to joining Naderer on the Rawlings/ABCA Division II Gold Glove team. Pomeroy hit .335 (62-for-185) in 55 games in 2013, drawing a team-best 26 walks and tying for second on the team with 34 runs scored. Sophomore designated-hitter Garrett Jeffries Garnered First Team All-Pacific West Conference and NCBWA Honorable Mention honors batted .350 (49-for-140) with nine doubles and 23 RBI during the regular season in 2013, ranking 10th among all PacWest Conference hitters in batting average.

Sophomore outfielder Brian Kraft led the team with five home runs last season, while junior right-hander Coley Bruns came three outs away from the seventh no-hitter in GCU baseball history on April 6, 2013 at Fresno Pacific. Sophomore outfielder Brandon Smith garnered NCAA Division II Baseball Championship All-Tournament Team honors after posting a .462 batting average (6-for-13) in three games. Junior infielder Charles Wagner was named the NCAA Division II West Region Most Valuable Player after going 8-for-17 (.471) with three runs, a triple, home run, and four RBI in five games.

"I think that probably the three biggest key returners are going to be our starting pitchers: Jorge, Andrew, and Coley," added Stankiewicz. "Those three had success in Division II and they're going to see that Division I is different. There are better hitters, more physical hitters, and so they've got to get better as well, but we feel like that at least gives us a foundation to go on in the conference with those three. And then we've got Michael back and he had a great year last year and did a great job with the glove. Paul Panaccione, Brandon Smith, and Brian (Kraft) are also key returners. There's some stability in those guys. They are going to have to help lead our younger guys because we do have quite a bit of new guys to the team as well."

The 'Lopes welcome 17 newcomers to the team, including 11 from Arizona and 10 freshmen. Five other student-athletes hail from California and one comes to GCU from Hawai'i.

"The new guys are having to learn how to compete and at the same time learn the way we do it," Stankiewicz said. "It's not easy. In the fall, there were a lot of hurdles for them, but now it seems like some guys are starting to settle in and understand. Josh Meyer has a chance to play for us a lot behind the plate as a freshman. Humberto Aranda, from Yavapai College, has a chance to play behind the plate. Those two will probably split duties. Ben Mauseth in the infield has made an early mark and has a knack for putting the ball in play. We will have to try to find a piece for him because he is just a really competitive kid. David Walker out of Phoenix College has an element of speed that we would like to have at the top of the lineup. He will probably be out in center or leftfield, depending on the matchups. Jon Kealoha from Central Arizona College has done a really good job, he puts the ball in play and he's a good left-handed hitter. I don't think we are going to have a true set lineup. I think it's going to be kind of a challenge from our end as a coaching staff to try and mix and match it a little bit. But these guys can do it. There are a lot of guys that can play more than one position."

Copyright 2014 CBS 5 (KPHO Broadcasting Corporation). All rights reserved. The Associated Press contributed to this report.