New
Poison control: E-cigs causing nicotine poisoning in kids
Posted:
Updated: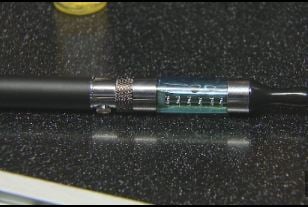 e-cigarette
PHOENIX (CBS5) -
E-cigarettes have grown in popularity during the past few years, marketed as a healthier alternative to tobacco products.
But, if you're not careful, those e-cigarettes could make your kids very sick.
"If you get a high enough concentration, you can have a seizure or convulsion, and you could potentially die," said Dr. Frank LoVecchio, co-director of Banner Good Samaritan Poison and Drug Information Center, about nicotine poisoning in children.
Whether it's accidentally swallowed or absorbed through the skin, he said liquid nicotine is very dangerous.
"A couple of years ago, this problem of getting into liquid nicotine was almost unheard of," said LoVecchio.
Since e-cigarettes that require users to fill a chamber with liquid nicotine hit the market, he said the number of calls into poison control has jumped.
In 2011, they had four cases, two involving children.
In 2012, they had 10 cases, six involving children.
In 2013, the numbers more than doubled with 25 cases, 13 involving children.
Just a month into 2014, Banner's poison control center had taken five nicotine-related calls, three of those involving kids.
"Two cigarettes can kill a toddler," LoVecchio pointed out.
He said the taste of tobacco would deter most children from eating them.
But liquid nicotine, which comes in many flavors, actually tastes good.
And, a 2-milliliter chamber equals about two packs of regular cigarettes.
"Two MLs is a very small amount," said LoVecchio. "If you think of a teaspoon, a teaspoon is five MLs. So, less than half of a teaspoon is enough to kill approximately eight to 10 children, eight to 10 toddlers."
He also said e-cigarette batteries pose a risk to small kids too.
If they're swallowed, they can burn a hole in the esophagus.
LoVecchio said the bottom line is to keep e-cigarettes out of the reach of children.
Copyright 2014 CBS 5 (KPHO Broadcasting Corporation). All rights reserved.