Girl, 15, credited with saving siblings from apartment fire
Posted:
Updated: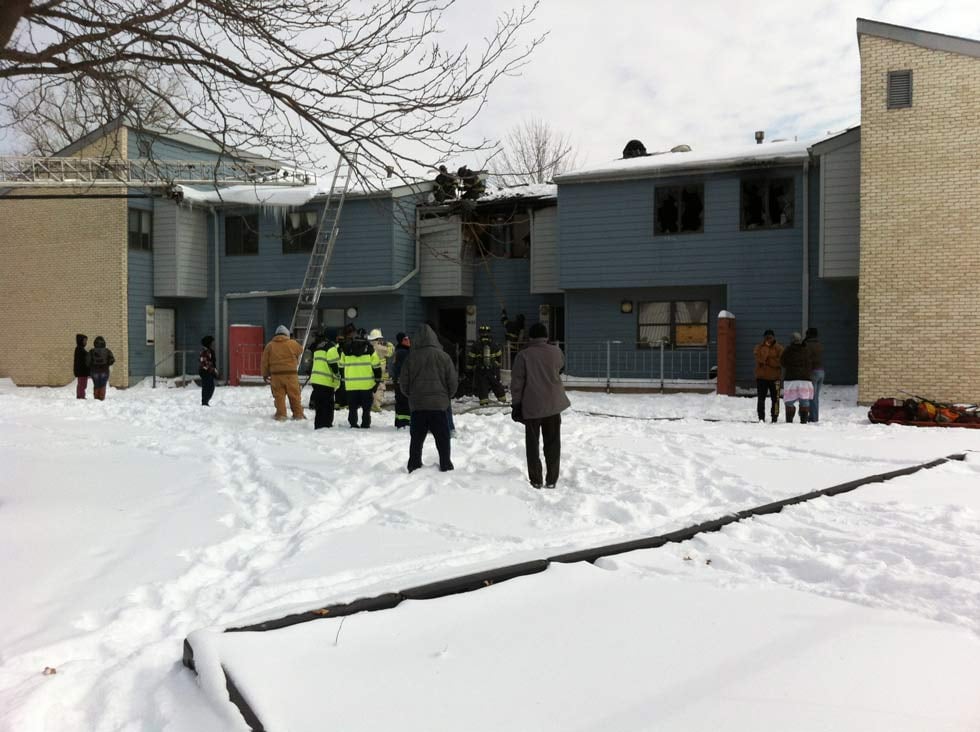 15-year-old Emoni Williamson got her 6 brothers, the youngest of which is 6 months old, out of their apartment when a fire broke out. (Chuck Prewitt/KCTV)
KANSAS CITY, MO (KCTV) -
A 15-year-old girl is credited with saving her six siblings from an apartment fire Thursday.
Even though the fire destroyed everything in the apartment located just east of downtown, the family is thankful everyone made it out OK, thanks to the quick thinking of the oldest child.
"I wasn't thinking about anything but my brothers and getting them out of the house. I have a 6-month-old brother, so I just was just thinking about getting my brothers out of the house," said Emoni Williamson. "I wasn't thinking about anything else."
Emoni said it all happened very quickly.
"We were in the house all relaxed. The next thing we knew we were smelling smoke. I just took all my brothers out of the house and ran to my grandma's house," she said.
The fire started just before noon Thursday inside a unit at the Parker Square Apartment complex, located in the 1600 block of Mary Lou Williams Drive, which is near the intersection of Ninth Street and Woodland Avenue. It damaged two units.
Emoni and her six brothers were watching TV downstairs.
"We started smelling something burnt. I thought my brothers might have been cooking. I tried to go up the stairs, but I just seen smoke," she said.
Emoni called 911, then her mother.
"I was on my way past North Kansas City on my way to take care of some things when they called me screaming, hysterical. I'd left maybe 20 minutes ago. I had to turn around, hurry up and come back. This is what I came home to, not a home, but I came home to my children. So I'm blessed," said mother Toni Watson.
By the time Watson made it home the fire was out. She said her daughter is a hero.
"If it wasn't for her, I wouldn't have my babies. Of course I'm proud of her, I'm glad she was here. I'm real proud of her. She did a good job," the mother said.
The Red Cross said they'll be providing housing, food and clothing for the 11 children and three adults from the two families who are now homeless after Thursday's fire.
Firefighters are still investigating how the blaze started.
Copyright 2014 KCTV (Meredith Corp.) All rights reserved.