CBS 5 Advocate
Get diagnosis for 'check engine' light right away
Posted:
Updated: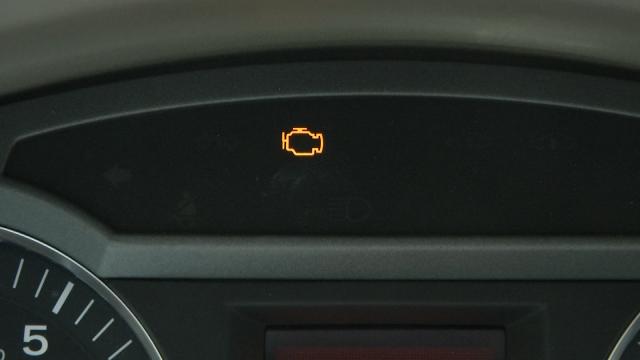 SCOTTSDALE, AZ (CBS5) -
A Scottsdale woman says she drove with her check engine light on for a week while waiting for a diagnosis. She ended up needing an expensive repair but learned a big lesson about that little light.
Car repair shops usually need to hook your car up to their diagnostic equipment to find out why that light is on. Many times they can tell you right on the spot what's wrong, but if they need time to figure out the codes, it is smart to stay on top of them for an answer.
Pamela Barnes hasn't been able to use her Audi for months because it needs a major repair. Last year, she took it to Exklusiv Motorsports in Phoenix with a radiator problem. Barnes says the shop did a great job, but as she was leaving, she noticed her check engine light was on, so the owner conducted a quick diagnostic test.
"I had to be at an appointment, I own a moving company and I had a bid I had to be to at 3 p.m., so I said email or call me and let me know," Barnes said.
Barnes says Exklusiv Motorsports promised to call with the results of the test but never did.
"I would call him, email him, and he never responded to me, so finally I took it to another shop," Barnes said.
According to Barnes, the other shop said her fuel sensor needed to be fixed at a cost of about $1,300. She's concerned that riding with the engine light on as long as she did (about two weeks) may have caused the problem. The owner of Exklusiv said he should have called Barnes back but he says he was super busy and just forgot. Barnes has learned when the engine light is on, it's best not to leave a shop without the diagnosis.
"I would stay there and try to find out what was wrong," Barnes said.
And driving with the engine light on is not a good idea, even if you're waiting for answers from a repair shop.
"I would say don't do it because you don't know the damage it might do to your car," Barnes said.
The owner of Exklusiv Motorsports, Derek Scott, notified the online community of Audi and Volkswagen owners about this story. CBS 5 News received dozens of emails from fans of Exklusiv Motorsports who say they would never think of taking their cars anywhere else for repairs.
There's no way to tell when the fuel sensor problem started, but the owner of Exklusiv showed why he has so many loyal customers. He completed the repair for Barnes and did it at no charge to her. CBS 5 News wishes to thank Scott for going above and beyond in this matter.
Bottom line: If your engine light is on, your mechanic should get back to you pronto with a diagnosis, but since repair shop owners can forget or get busy, it's best to not leave the facility until you get one.
Copyright 2014 CBS 5 (KPHO Broadcasting Corporation). All rights reserved.