Drug cartels recruiting US military veterans
Posted:
Updated: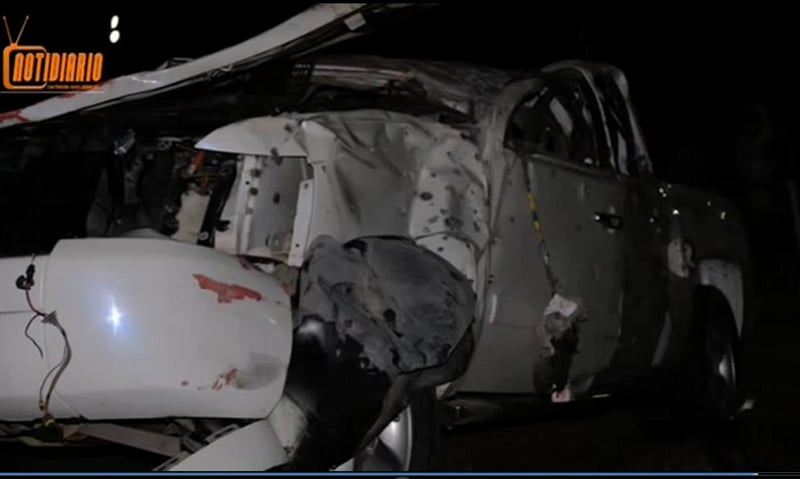 TIJUANA, MEXICO (CBS5) -
The former U.S. Marine lives in a tiny apartment just 500 yards south of the Mexican border with the United States.
Since he was deported from the United States, he's earned less than $100 per week, working in a market and as a personal trainer.
But the skills he learned in the desert of Iraq, fighting for the United States during wartime, could earn him thousands of dollars per job, if he only agrees to work for the drug cartels.
"I was a grunt, a machine gunner. So here, the cartels, they know that," said the Marine who's name CBS 5 Investigates is concealing for his protection.
He agreed to speak to CBS 5 Investigates about his experience in Mexico and what keeps him there, the fact that although he joined the U.S. Marine Corps and fought for the United States, he was not a U.S. citizen.
"I thought I was automatically a citizen because I went to war. It never occurred to me that I had to fill out some kind of paperwork," he said.
When he returned from war, his life was engulfed by alcohol, drugs and fights.
"I thought I was fine. Obviously, I never got to see a psychologist, a counselor or someone who could guide my way," he said.
So, 20 years after he enlisted in the Marines, he found himself deported to Mexico, a country he had not been to since he was 14 years old.
He struggles to survive and to fend off the recruiters for the local drug cartel.
"They're very persistent. You get death threats if you don't cooperate, which I don't. I was trained by the Marine Corps, the best training in the world," he said.
Along the U.S. border with Mexico, similar stories have emerged, with current and former military members tempted by the money offered by the drug cartels.
A review of court records across the Southwest shows at least four service members have been charged with working for, or attempting to work for the cartels as hit men. There are no studies or statistics to show how widespread the problem might be.
The former Marine who spoke to CBS 5 Investigates said it's common for deported veterans to be recruited. He said some do it for the money. A contract killing can earn a veteran upward of $5,000. Others do it out of fear.
"It wouldn't surprise me if some do it because they're afraid," he said.
Copyright 2014 CBS 5 (KPHO Broadcasting Corporation). All rights reserved.