EXCLUSIVE
Desert Vista H.S. and ASU grad playing in Super Bowl XLVIII
Posted:
Updated: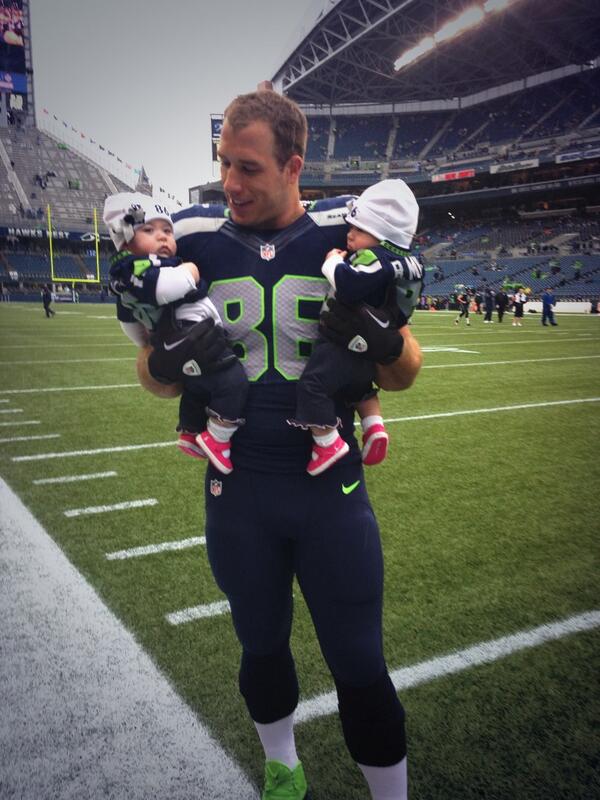 Courtesy: Twitter - Zach Miller with daughters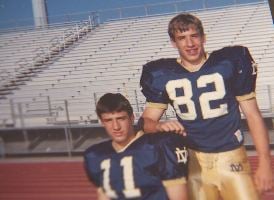 Brent and Zach Miller at DVHS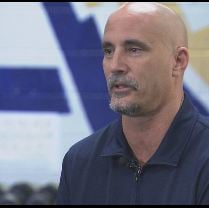 Dan Hinds - DVHS Head Football Coach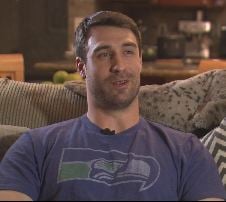 Brent Miller
AHWATUKEE, AZ (CBS5) -
The road to this year's Super Bowl began right here in the Valley of the Sun for the Seattle Seahawks' starting tight end.
Zach Miller is a 2004 graduate of Desert Vista High School in Ahwatukee who went on to play for Arizona State University – before being drafted by the Oakland Raiders in 2007 and moving on to the Seahawks in 2011.
"He's like the Terminator," said his brother Brent Miller. "He just does his job and keeps on going."
Football is a family affair for the Miller brothers.
"We played youth football together, high school and college football together," said Brent Miller.
Now, he's getting ready to watch his brother play in Super Bowl XLVIII against the Denver Broncos at Metlife Stadium in East Rutherford, NJ.
"I've always been his biggest fan," said Brent Miller. "He's just been a phenomenal player, ever since we were small. It's just been the greatest joy to be there every step of the way with him."
Brent Miller is now an assistant football coach at DVHS alongside the man who coached him and his brother during their high school days.
"Imagine Zach and Brent standing right next to each other," said DVHS head coach Dan Hinds as he looked at a 2002 team picture.
Hinds said he's just as excited as Brent Miller to see Zach Miller reach the pinnacle of football.
"He's been in the Pro Bowl, he made it to the NFL and now he's playing in a Super Bowl," said Hinds. "But, you can also say he's a guy who has great character."
Zach Miller also has a calm, focused demeanor, according to his brother, who predicts it'll be the Seahawks who'll have the advantage on game day.
"There's an old saying in football that defense wins championships, and Seattle has the number one defense in the NFL," Brent Miller pointed out.
Zach Miller's parents are already back East, and Brent Miller is heading there Friday morning.
You can bet, there will also be plenty of fans – here in the valley - rooting for the hometown hero on Super Bowl Sunday.
Copyright 2014 CBS 5 (KPHO Broadcasting Corporation). All rights reserved.